Participate in a research on students' attitudes on sustainability by NUS Sustainability Team! 100-euro prizes available for students participating in the survey (open until 30 April)
11 April 2019 | Other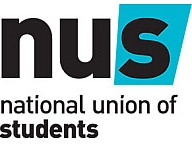 NUS Sustainability Team is carrying out a research on students' expectations of learning and demand for action from their university on sustainability.
The research was conducted in the past 9 years in the UK, and in 2018 an international version of the survey was launched for the first time. NUS Sustainability Team is running the survey again this year and they are hoping to hear from an even bigger number of students!
What can you do?
Promote the research at your university and invite your students to participate in the survey!
Any student currently in higher education can complete the survey.
NUS UK is offering ten 100-euro prizes to incentivise students to take part in the research. You can also choose to offer local prizes as well, and include these in the communications with students.
The online survey will be open until 30th April 2019 at https://bit.ly/2Hu3050 and is available in different languages.
Please note that the objective is to gather opinions from everyone, not just those who are already engaged with the subject: please do not refer to the environment or sustainable development and to courses or groups of students involved with sustainability already when you are promoting this research.
What will you get in return?
NUS Sustainability Team will be sharing with organisations who help to promote the research regular updates on the responses received throughout the fieldwork period and both summary and raw anonymised data for all respondents, for all respondents in the country in which you are based and for all respondents in the organisation in which you are based.
More information & contact
More details about the research and templates and tips to promote it are available in this information note.
Please inform NUS Sustainability Team if you are intending to take part in the research, or if you have any questions: the contact person is Rachel Drayson, Insight manager (Sustainability) – rachel.drayson@nus.org.uk.
UNICA a.i.s.b.l. c/o University Foundation – Rue d'Egmont 11 – 1000 Brussels, BELGIUM