UNICA integrates Erasmus+ project that will create a European Open Badge Passport for Climate
27 September 2022 | From UNICA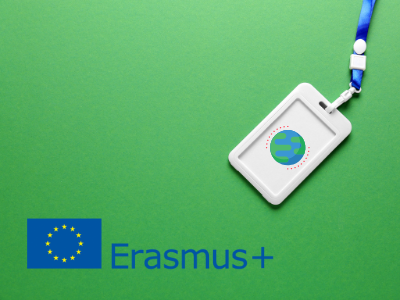 UNICA is part of a new Erasmus+ project in the area of Climate Action! Climate Teaching Impact On Climate Engagement – A European Open Badge Passport For Climate is one of the projects that will receive funding from the European Commission in the scope of the 2022 Erasmus+ Key Action 2 Cooperation partnerships in higher education.
The project will be coordinated by Institut Polytechnique UniLaSalle (who also coordinates the MP4s projects).
The project consists in creating a European Open Badge Passport for Climate to record, analyse and understand the impact of all the existing climate teachings on engagement for climate justice.
Inspired by the large process of recognition of informal skills, as schools and universities in Europe are engaging in such recognition, the project aims to grant each student that attends the consortium's universities a European Open Badge Passport for Climate. This Badge will be linked to a platform that offers activities in the area of Climate Action taking place in Europe, allowing students to gain climate skills, and then Open Badges.
Why is this project important?
In line with the European Green Deal, the new Erasmus+ 2021-2027 is committed to "building up knowledge and understanding of sustainability and climate action, so that Europeans acquire the world-leading competencies needed to create sustainable societies, lifestyles, and economies." UNICA is committed to responding to this call for action to put education at the service of the societies of today and future generations. By directly capacitating students with climate skills, we believe this project is a step to unlock our members' potential to become facilitators of sustainable development.
Getting involved in this project is also an effort to address the recommendations of UNICA students, who declared in 2021's UNICA Student Declaration that universities should "rise to the urgent challenge of the climate crisis and contribute to impactful solutions within different sectors and stakeholders of society via curricular and extracurricular activities."