CALL FOR SUBMISSIONS: Putting Core Higher Education Values into Practice
16 October 2018 | From partners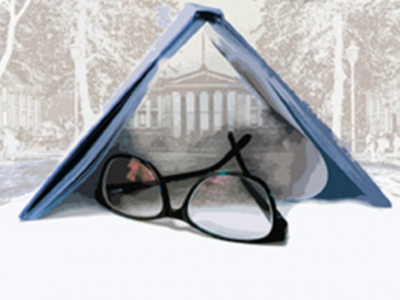 The Academic Refuge* Project is compiling inspiring practices describing how academic values are emphasized, protected and put into practice at Higher Education institutions around the world as part of an e-publication on promoting Core Higher Education values.
What?
The project seeks to highlight initiatives, policies, guidelines, events, training and other projects that support, reinforce and promote consideration of multiple values in various aspects of university life, incl. research, teaching and administration These efforts may be led, initiated and/or supported by various stakeholders in the Higher Education community, including faculty, leadership, staff and students.
Your submission can be an infographic, a policy document, a short description of an initiative at your university, a quote of your rector, a flyer of a campaign, etc.
When?
Deadline for submission has been extended.
When your practice is submitted, the ACADEMIC REFUGE team will come back to you as soon as possible.
The e-publication with inspiring examples will be launched at an international conference in Brussels on 13 June 2019.
HIGHLIGHT your institution and partners 
as promotors of Higher Education values by completing 
a short survey
SUBMIT PRACTICE
Do you need more information?
Please contact Aurelie Duchateau (UNICA) and Marit Egner (University of Oslo)  
Core Higher Education Values*?
Accountability
Academic Freedom
Institutional Autonomy
Social Responsibility
Equitable Access
*informed by international human rights law, UNESCO instruments & related society statements – for more information visit: Scholars at Risk's publication Promoting Higher Education Values: A guide for Discussion

**The Academic Refuge project aims at improving the capacity of European universities to assist refugees and threatened academics on campus and to promote understanding and respect for higher education values. Partners include the University of Oslo, the UNICA network, the University of Ljubljana and Scholars at Risk. The European University Association (EAU), the European Association of International Education (EAIE), Al-Fanar Media, and the University World News are associate partners on the project.