Erasmus+ Virtual Exchange available to support universities in this crucial moment
26 March 2021 | Other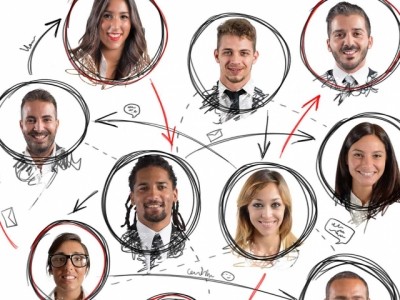 Keeping students engaged is the priority for universities around the world right now, as they adapt their working arrangements to slow the spread of COVID-19. Staying coordinated and providing the clarity needed to move work forward is hence more important than ever for the many universities who are making the shift to virtual classes and activities. Proper virtual teaching, based on innovative and farsighted pedagogy is thus crucial now that online learning is gaining historical momentum.
The Erasmus+Virtual Exchange team is committed to supporting HEIs during this time of uncertainty by delivering free of charge, high-quality and reliable virtual exchange activities and training. Online resources are available to teams around Europe and the Southern Mediterranean, including e-manuals.

A Drop-in session, specifically addressed to answer questions on how the Erasmus+ Virtual Exchange initiative can support teaching in these times, will take place on 30 March at 15.00 CET, and drop-in sessions will be repeated every first and third Monday of the month.
For more information on the upcoming activities, interactive online courses and trainings visit the Erasmus+ Virtual Exchange website.