EUTOPIA Week at the University of Ljubljana (and online)
18 November 2022 | From our Members - European Universities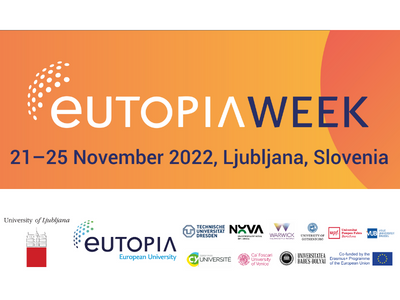 European University Alliance EUTOPIA is organising the EUTOPIA week from November 21 to November 25, under the theme "University of the Future, Universe of Opportunities". The event is a milestone of the construction of the Alliance and brings together its key players for a five-day long celebration of its past, present, and future endeavours. The University of Ljubljana (one of the founding members and UNICA member university) will be the host of this edition.
Students, researchers, other academics and EUTOPIA staff are invited to take part in workshops, engage in discussions on topics of timely importance and learn from the best professionals in their field. For those not able to attend this EUTOPIA Week in person, most events are hybrid and can be followed online.
EUTOPIA also promises opportunities to experience the city of Ljubljana, often dubbed as Europe's green gem, on cultural visits and other networking events.
Programme and registration are available here.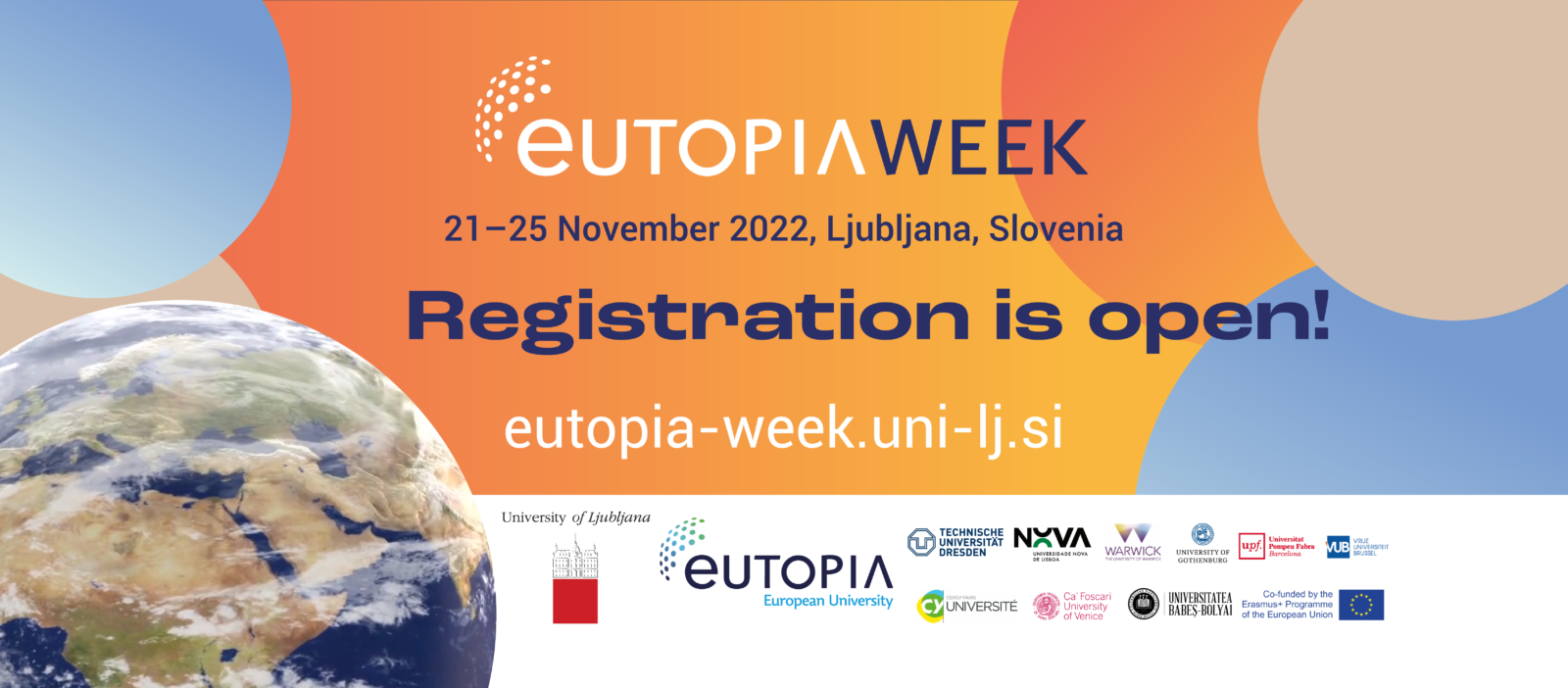 More about EUTOPIA
EUTOPIA – "European Universities Transforming to an Open Inclusive Academy for 2050" is one of the 44 existing European University Alliances and one of the 21 which include UNICA member universities. Besides the University of Ljubljana, NOVA University Lisbon and Vrije Universiteit Brussel also integrate the alliance.
EUTOPIA is a challenge-led, student-centred, place-based, inclusive alliance of entrepreneurial, change- focused universities. EUTOPIA will produce challenge-driven research and teaching, prepare empowered European graduates, champion regional and international involvement, and support diversity, inclusivity and widening citizenship.