UNICA Green & SDGs Climate action roundtables
The UNICA Green and SDGs Working Group launched the Climate Action Roundtables in November 2021, providing UNICA member universities with the opportunity to meet in small working groups to share experiences of climate action in the higher education sector.
---
Learn more about the outcomes of the first sessions!

The first sessions took place in November 2021, with a total of 15 universities coming together to initially share how their institutions are addressing the climate crisis.
The sessions were facilitated by Inês Cabrita (Université libre de Bruxelles), Rebecca Lefevere (Vrije Universiteit Brussel) and Matthew Lawson (University of Edinburgh).
The sessions highlighted the scale of action taking place across UNICA members to address the climate crisis and embed sustainability into learning and teaching, research, operations and partnerships. Universities are at different stages of developing and implementing strategies, but all recognize the importance of universities in taking action and supporting a just transition to a low carbon society. Many universities have or are developing carbon or climate neutrality objectives.
A number of common issues were raised, included the following:
Business travel
Education for sustainable development
Growth vs. carbon reductions
Scope 3 carbon emissions and data (including supply chains)
Space management
Staff and student engagement
Student mobility (including virtual mobility)
Sustainable IT and digital impacts.
---
THE SECOND AND THIRD ROUND OF THE CLIMATE ACTION ROUNDTABLES THAT WILL TAKE PLACE IN JANUARY AND FEBRUARY 2022
Dates and topics of the sessions:
Monday, 31 January | 1pm – 3pm CET: Business Travel – Facilitated by Ines Cabrita, ULB
Tuesday, 1 February | 1pm – 3pm CET: Scope 3 Emissions – Facilitated by Rebecca Lefevere, VUB
Wednesday, 2 February | 11am – 1pm CET: Education for Sustainable Development – Facilitated by Matthew Lawson, University of Edinburgh
Monday, 21 February | 11am – 1pm CET: Student (and staff) engagement – Facilitated by Matthew Lawson, University of Edinburgh
Tuesday, 22 February | 1pm – 3pm CET: Sustainable IT – Facilitated by Rebecca Lefevere, VUB
STARTER SESSION
Wednesday, 23 February | 1pm – 3pm CET: Developing a Climate Strategy and Targets – Facilitated by Matthew Lawson, University of Edinburgh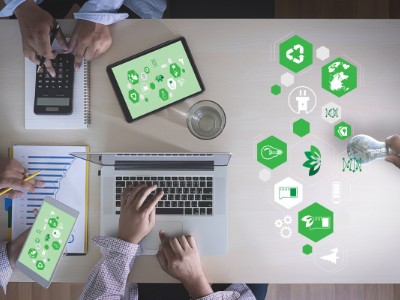 21, 22 and 23 Feb 2022
online
Contact
Laura Brossico (laura.brossico@unica-network.eu) | Viki Csonka (viki.csonka@unica-network.eu)