Final conference of the Eramus+ app, the single point tool of entry for student mobility | 29 March
03 March 2022 | From our Members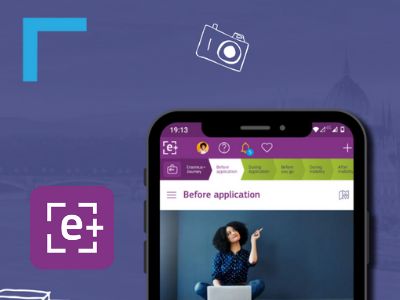 Story highlights

– One -day event to present the benefits of the Erasmus+ app
– Event will have an hybrid format
– Main target group are international relations officers
Hungarian UNICA member, Eötvös Loránd University, invites the UNICA community to the final conference of the Erasmus+ app, on 29 March. The one-day event aims to present what the Erasmus+ App offers, with a special focus on how the use of this tool contributes to the qualitative and quantitative improvement of international mobility.
Beyond the new features of the App, the first user experiences will also be shared and reflected on. The event will also encourage discussion on how to make better use of the potential of the Erasmus+ programme, by means of the variety of digital tools, and take a look to the future, projecting the evolution of the App in the upcoming years.
The event is open to any stakeholders of the Erasmus+ program. The main target group of the conference is international relations officers who are actively working with the Erasmus+ individual mobility programme at higher education institutions.
The conference is structured in a hybrid format, with an opening plenary that will be streamed and workshops which take place in a virtual format.
Registrations for the on-site participation are closed, but you can still subscribe for online participation until 25 March, here.