First Call of applications for 2021, for the MSc Programme in Intelligent Critical Infrastructure Systems | University of Cyprus
25 February 2021 | From our Members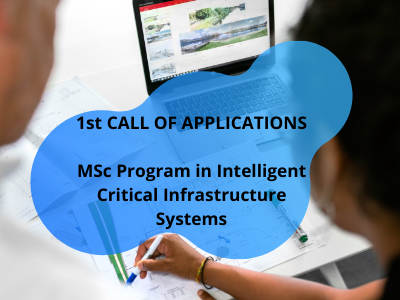 The Department of Electrical and Computer Engineering of the University of Cyprus, in collaboration with the KIOS Research and Innovation Center of Excellence and Imperial College London, are announcing the First Call of applications for 2021, for the MSc Program in Intelligent Critical Infrastructure Systems.  
For the academic year 2021-2022, five merit-based scholarships will be offered to successful applicants accepted to the programme, to cover 50% of their tuition fees.
Do you want to know more?
Download the Programme Flyer!