Growing with Europe for 33 years – it's UNICA's birthday!
24 January 2023 | From UNICA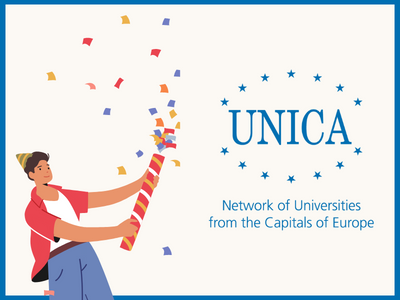 UNICA is celebrating its 33rd birthday! It's been a long way since a small group of 15 Universities at the heart of Europe, building on their distinctive features of location and quality, created UNICA.
From the need for networking and cooperating to the vision of becoming a driving force in the development of the European Higher Education and Research Areas, UNICA has grown side by side with Europe, witnessing and responding to important events and transformations.
There is still a long way to grow, but today is all about celebrating our community of 56 universities from 41 European capitals committed to Sharing, Learning, Adding Value!
Check some of the major milestones in Europe and UNICA in this special anniversary timeline: