Join the EPALE discussion about "Reskilling & Upskilling: Fostering Intergenerational cooperation", moderated by a UNICA representative | 17 November
08 November 2022 | From UNICA - From partners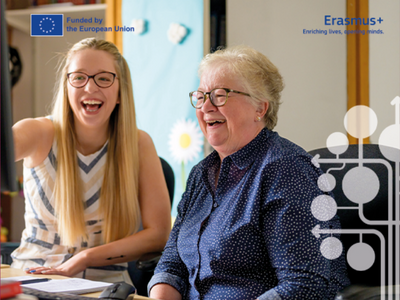 On Thursday 17 November, from 10 am to 4 pm (CET), EPALE – the Electronic Platform for Adult Learning in Europe – will be hosting an online written discussion on "Reskilling & Upskilling: Fostering Intergenerational cooperation"
The written discussion will be introduced by a 40 minute live stream (from 10:00 to 10:40am CET) moderated by Panagiotis Chatzimichail, Project Office at the UNICA Secretariat, with invited experts María Rodríguez Alcázar (Board Member of the European Youth Forum) and Rareș Voicu (Board Member of OBESSU), who will share their perspectives, experiences and recommendations.
The live stream will be followed by a moderated written discussion, hosting the contributions of EPALE community members.
The goal of the online discussion is to share and identify the reasons we to move towards reskilling and upskilling across the different sectors or age groups and understand how different educational sectors and age groups support this process. 
Learn more about this event and register at the website of EPALE.