Join the LLLWeek on "Investment in Education and Training: A Public Good for All" | 28 November – 2 December
08 November 2022 | From partners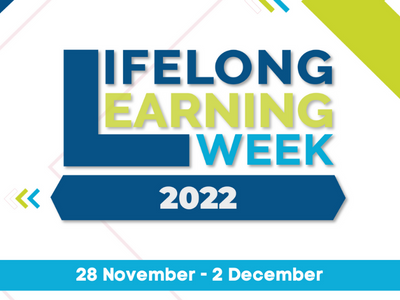 The Lifelong Learning Platform is organising the 12th edition of the LLLWeek on 28 November – 2 December. This year it will be dedicated to "Investment in Education and Training: A Public Good for All"! With this year's annual theme, LLLP wishes to address the topic of investment from the standpoint of social inclusion – specifically in relation to closing the learning gaps amplified throughout the pandemic. Funding in education, training and lifelong learning opportunities should focus specifically on fair access, vulnerable groups and inclusion in representation.
Format
During the LLLWeek, participants will be taken into the LLLP's annual theme: 'Investment in Education and Training: a Public Good for All'. Subsequently, participants will have the chance to dwell on the policy framework that provides the tools useful to read our society and the impact it bears on learners. Different approaches can be deepened, as they all build up to the same overarching objective:
Public good until what point? Public financing at risk
Commodification of learning and the human capital: serving markets and not learners
Education that empowers the already empowered: supporting inclusion
Head to LLLP's website for the complete programme and register here.
About the Lifelong Learning Platform
The Lifelong Learning Platform is an umbrella that gathers 42 European organisations active in the field of education, training and youth, representing over 50 000 educational institutions and associations covering all sectors of formal, non-formal and informal learning.
The Platform aims to voice citizens' concerns about lifelong learning with the vision of increasing flexibility between systems, and proposes concrete solutions to make lifelong learning a reality for all.