ExchangeAbility: Fostering Mobility of Students with Disabilities
ExchangeAbility – Fostering Mobility of Students with Diabilities
According to the EU 2020 Strategy, at least 20% of those graduating in the EHEA should have had a study or training period abroad by 2020. Although there has been an increase in the number of students with disabilities participating in mobility programmes compared to the previous years, the number is still exceptionally low (0,17% in 2008-2009). ExchangeAbility aims at encouraging an increase in the number of students with special needs taking part in exchange programmes by stimulating their mobility through the organisation of site visits connected with different activities. The visits are organised by the partner universities with the cooperation and involvement of the 'ExchangeAbility Ambassadors' (students with disabilities) from both welcoming and sending universities.

The project itself offers a possibility for young people with disabilities to take ownership in the promotion and improvement of exchange programmes according to their needs. Mobility offers young people opportunities for self-development and future employability, and it becomes even more important when we speak about groups more vulnerable to suffer social exclusion.
The main objectives of ExchangeAbility are:
Encouraging a higher number of students with disabilities to go for an exchange, assuring the quality of these exchanges and increasing the involvement of students with disabilities in the community in general;
Raising awareness among all the groups involved: university officials, students with and without disabilities, pointing out opportunities of participating in the exchange programmes and changing the mind-set of the target groups involved about the mobility of students with disabilities;
Creating a group of ExchangeAbility Ambassadors that will promote exchange programmes among other students with disabilities during and after the lifetime of the project;
Producing an eye-catching video prepared by students of film arts during the visits able to reach students with disabilities from all over Europe and their close environment;
Gathering cases of good practice and experiences in the field accessibility and equal opportunities for students with disabilities.
All the parties involved in this project would like to share their experiences with the audience and to raise awareness on all the aspects of sending and welcoming disabled student at HE institutions, the policy of universities on inclusive education, the accessibility of the departments, as well as the social support and involvement in the student life.

The partner organisations believe that comparing different situations in different universities during the site visits stimulate the exchange of good practices and avoid the most common barriers to the different types of disabilities. This is a project made by students for students and by disabled persons for disabled persons.
Partners:
Erasmus Student Network
Erasmushogeschool Brussel
University of Cyprus
Tallinn University of Technology
Eotvos Lorand University Budapest
Comenius University Bratislava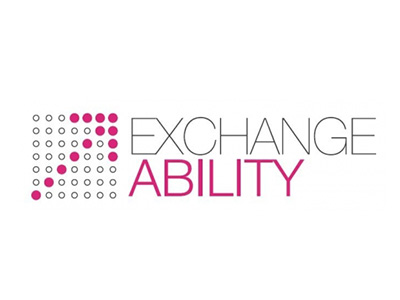 Project info
From 31 October 2010
to 31 October 2011
Project Coordinator
UNICA