Start of the Teach With Erasmus+ project (TWE+) & 1st Focus Group meeting (deadline: 5 February 2019)
02 February 2019 | Other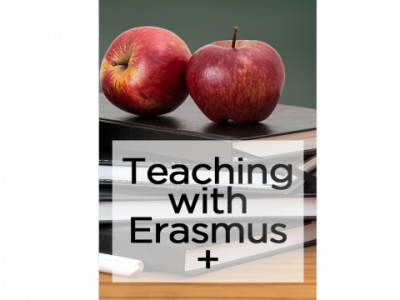 We are glad to announce the start of the Teach With Erasmus+ project (TWE+), aiming to improve the accessibility to teaching mobility, as well as to set a framework that allows HEIs to measure the quality of teaching mobility. Furthermore, the project aims to collect a catalogue of innovative pedagogical tools & methods to be made available to the HE sector.
At the centre of the project outcomes will be the Erasmus+ Teaching Mobility Platform, which will be a logical extension of IMOTION staffmobility.eue current platform providing information about training opportunities for staff mobility.
The project consortium is looking for participants to the first Focus Group meeting (Eötvös Loránd University, Budapest, Hungary, 28 February – 4 March 2019), with the following background:
HE professionals (IRO leaders or staff members), who are involved in the organization of teaching staff mobilities or are responsible for strategy making in this field
HE teaching staff, who have experience on short-term mobility for teaching, especially within the frames of the Erasmus+ or LLP programme
HE teaching staff, who have not participated in short-term mobility for teaching yet and are willing to share the obstacles they faced on this matter
The focus group aims to develop a research quality & impact tool for teaching mobility assessment (invitation/programme).
Application procedure: please send the application form to katalin.anna.nemeth@dep.elte.hu by 5 February 2019.
Results will be announced by e-mail until 10 February 2019.
Costs: there is no participation fee. Participants have to cover the expenses from other resources (e.g. Erasmus+ KA103). For questions regarding funding options please contact your International Office.
ELTE will issue a certificate of participation for attendees in the TWE+ project, and they will have the opportunity contribute to the project developments in the future.
Should you have any questions, please contact katalin.anna.nemeth@dep.elte.hu.