UNICA-IAU Master Class in Internationalization of Higher Education gathers participants from 26 countries in Dubrovnik
11 April 2019 | From UNICA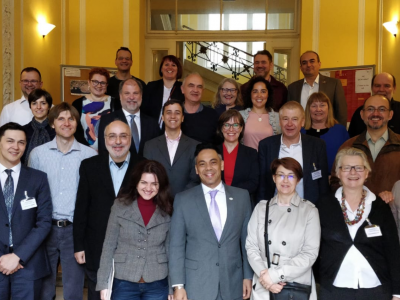 On April 7 -10, the Center for Advanced Academic Studies of the University of Zagreb, in Dubrovnik, welcomed the UNICA-IAU (International Association of Universities) Master Class on Internationalization of Higher Education. The event gathered 37 experts from institutions all over the world (including Iran, Ethiopia, Paskitan, Honduras, Colombia, Nicaragua and Brazil) to discuss the role of a vice-rector for internationalization in today's moving world.
During the four-day Master Class participants had the opportunity yo analyze local and global trends and reflect about future scnearios, in order to identify their own institutional priorities and realign their internattionalization strategy.
Through a combination of keynote presentations by international experts, including the Chair of UNICA Group on Doctoral Education Jacques Lanarès and Chair of IAU Working Group on Internationalization Andrew Deeks, with interactive group sessions, participants acquired a set of practical tools and techniques that will allow them to monitor and evaluate their university's internationalisation activities.
Check out the best moments of the UNICA -IAU Master Class on our Facebook page.