UNICA members in the European Universities Alliances
01 April 2020 | From UNICA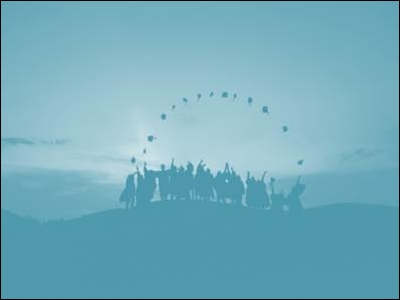 24 out of the 53 UNICA member Universities are part of 10 European Universities Alliances selected within the first call
The new European Universities initiative is of great strategic importance to our member universities and we are convinced that UNICA can play an important role in:
facilitating the exchange of experiences;
providing a forum for the academic leadership to discuss the benefits and challenges of the new initiative;
voicing the feedback from UNICA member universities on the occasion of the stakeholder consultation meetings on the European Universities Aliances which UNICA is regularly invited to by the European Commission;
supporting its members in the search for partners for the next calls.
Sessions on the "European universities" were already included in the programme of different UNICA meetings in 2018 and 2019 (EduLAB 2018, UNICA Rectors Seminar Shaping the University of the 21st century, UNICA Rectors Seminar Digitalization and Education. Can universities keep up with Industry 4.0?, UNICA General Assembly 2019). UNICA is committed to provide further similar opportunities to its members in the future.
LIST OF THE SELECTED ALLIANCES INCLUDING UNICA MEMBER UNIVERSITIES
Alliance's Acronym, Name & website
UNICA member(s) in the Alliance
Country
1EUROPE – UNA EuropaWebsite: https://www.una-europa.eu/
Freie Universität Berlin
The University of Edinburgh
Universidad Complutense de Madrid University of Helsinki
Germany
United Kingdom
Spain
Finland
4EU+ – The 4EU+ Alliance
Website: https://4euplus.eu/4EU-1.html
University of Copenhagen
Sorbonne Université
Charles University in Prague
University of Warsaw
Denmark
France
Czech Republic
Poland
ARQUS – ARQUS European University AllianceWebsite: https://www.arqus-alliance.eu/
Vilnius University
Lithuania
CHARMEU – CHARM European University (Challenge-driven, Accessible, Research-based, Mobile)Website: http://charm-eu.eu/en
Eötvös Loránd University of Budapest
Hungary
CIVIS – a European civic university alliance
Website: https://civis.eu/en
National and Kapodistrian University of Athens
Stockholm University
Universidad Autónoma de Madrid
Sapienza Università di Roma
University of Bucharest
Université Libre de Bruxelles
Greece
Sweden
Spain
Italy
Romanua
Belgium
EPICUR – European Partnership for an Innovative Campus Unifying RegionsWebsite: http://epicur.education/
Universiteit van Amsterdam
The Netherlands
EUTOPIA – European Universities Transforming to an Open, Inclusive Academy for 2050 Website: https://eutopia-university.eu/
University of Ljubljana
Vrije Universiteit Brussel
Slovenia
Belgium
FORTHEM – Fostering Outreach within European Regions, Transnational Higher Education and Mobility https://www.forthem-alliance.eu/en/
University of Latvia
Latvia
UNITE! – University Network for
Innovation, Technology and EngineeringWebsite: https://www.unite-university.eu/
Universidade de Lisboa
Portugal
YUFE – Young Universities for the Future of Europe
Website: https://www.yufe.eu/
Universidad Carlos III de Madrid
University of Rome Tor Vergata
University of Cyprus
Spain
Italy
Cyprus
European Universities factsheets are available at https://ec.europa.eu/education/european-universities-factsheets_en