UNICA welcomes six new members and grows to 56 universities!
05 July 2022 | From UNICA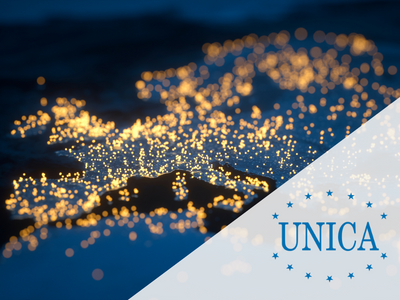 The UNICA network has six new members, putting the number of universities in the network at 56. The membership of these six universities was approved during the 32nd UNICA General Assembly at University College Dublin on the 30th of June. Those universities are:
These new additions mean an expansion of the UNICA map in different ways:
1- Two new countries, with the universities from Georgia and the Republic of Moldova;
2- Four new European capitals, as besides Tbilisi (Georgia) and Chișinău (Moldova), the network is also joined by institutions from the capitals of two UK and Northern Ireland constituent countries: Cardiff, in Wales, and Belfast, in Northern Ireland;
3- A new European Alliance for the UNICA network, as the University of Alcalá is part of the European University Alliance for Global Health (EUGLOH). This means 40 out of the 56 UNICA member Universities take part in European Universities Alliances, which corresponds to 75 percent of UNICA's eligible members participating in the initiative. In other terms, 21 out of the 41 existing alliances have at least one UNICA member University as a partner.