UNISAFE and TICKET Projects joint event on "Internationalising Higher Education: Safety Abroad, Interculturality at Home" | 13 December, Brussels
28 October 2022 | From our Members - From partners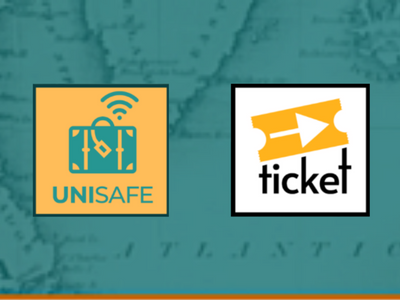 UNISAFE and TICKET – two different (but complementary) Erasmus+ projects in the area of international mobility – are organising a joint event on the 13th of December, at the University Foundation, in Brussels, in collaboration with the Coimbra Group.
The first half of the event will focus on UNISAFE, a project which addresses the issue of safety, security and wellbeing of students and staff on an international mobility. The event will showcase effective security procedures, practical tools and training opportunities to help organisations ensure the safety and security of students and staff during their international mobility period.
The second half of the event will focus on the TICKET project, which aims to address the challenges of internationalisation and increasing diversity within higher education. The event will showcase the project's self-led, self-reflective online training programme and Staff Toolkit which supports academics and professional staff to develop their Intercultural Competences (IC).
The event will take place on Tuesday, December 13th from 14:00 – 17:30, with an hour and half presentation of each project, a coffee break, and networking cocktail afterwards.
Registrations are open until 2pm CET on 23 November, here.