University of Edinburgh Learning & Teaching Conference | 15-17 June 2021
04 May 2021 | From our Members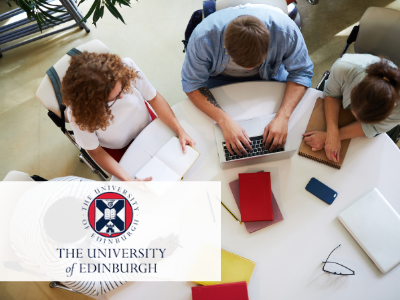 The University of Edinburgh's annual Learning and Teaching Conference is taking place online on 15 – 17 June 2021. This year, the first day of the virtual event (15 June) will be open to staff and student colleagues internationally.
The conference will focus on "Curriculum as a site for transformation" and will open on the morning of Tuesday 15th June at 09:15 with a welcome from the University's Principal, Professor Peter Mathieson and keynote presentations from Professor Kerri-Lee Krause, Provost and Senior Deputy Vice-Chancellor at Avondale University College, Australia (until recently at the University of Melbourne) and Professor Rowena Arshad Professor Emerita and Personal Chair of Multicultural and Anti-Racist Education at the University of Edinburgh.
There will also be three panel discussions on day one and around 30 digital poster presentations showcasing teaching innovations from across the University available to view.
For further information and to register, click here!
Registration will remain open until Tuesday 25th May at noon.

If you have any queries please contact lt.conference@ed.ac.uk