University of Oslo hosts Academic Refuge Staff Training Week (19-23 June)
07 June 2017 | From partners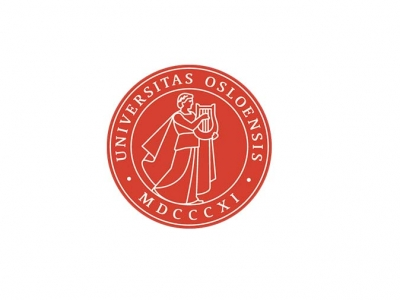 Academic Refuge Staff Training Week will be hosted by the University of Oslo, 19-23 June 2017. As an integral part of the Academic Refuge Project (Strategic Partnership to Promote Core Academic Values and Welcome Refugees and Threatened Academics to European Campuses), the training will focus on practical solutions for welcoming and integrating refugees and threatened academics to university campuses, as well as understanding and promoting higher education values.

The purpose of the training is to provide a space for stimulating discussions and experience sharing for academic and administrative staff, in particular those involved in welcoming refugees and threatened academics on campus.
Programme
The programme of the training course includes two modules:
understanding academic freedom and higher education values
welcoming refugees and threatened academics to campus.
After the week of intense learning and sharing concludes, the participants are highly encouraged to bring new understanding of the topics discussed home, and replicate the training at their home institutions.

Have a look at the detailed staff training programme

Read more about the Staff Training Week on the website of the University of Oslo

The application period for the training ended on 6 March and the University of Oslo received no less than 110 applications which clearly shows a great interest in the topics to be discussed in the training among the European universities. 60 participants have been selected and will gather in Oslo for a week of intense learning and inspiring discussions.
Public multiplier event, 21 June
As part of this training session University of Oslo will also host a public Multiplier event taking place on Wednesday, 21 June, with the aim of raising the profile of above mentioned issues with a wider group of interested organizations and institutions. Keynote address will be given by Marc Cosyns, Principal Administrator at the European Commission, DG Research & Innovation, Task Force Migration. Robert Quinn, Executive Director of the Scholars at Risk Network will also be present, as well as Ole Petter Ottersen, Rector of the University of Oslo, and Marjan Dema, Rector of the University of Pristina. Numerous other important speakers involved in higher education, policymakers, refugee students and scholars will all come together to exchange knowledge and share personal experience regarding higher education and struggle refugees and threatened scholars face when trying to continue their academic careers.
Registration for the event is open until Monday, 12 June.
About the project
UNICA is proud to stand as a partner in the Academic Refuge consortium, which is coordinated by the University of Oslo and brings together also Scholars At Risk Network and the University of Ljubljana. The associated partners of the project include EAIE, EUA and the Norwegian Fulbright office.

Worldwide, there are 21 million refugees fleeing their war-torn countries or being persecuted and forced to flee as a result of their beliefs and public engagement. Europe became a new home for 6 percent of those displaced, who are now trying to rebuild their personal as well as professional lives. Academic Refuge Project arises from the need to provide refugees and displaced scholars with necessary support to continue their academic careers on European campuses. To read more about the aims and objectives of the Academic Refuge Project you are kindly invited to visit the website of the University of Oslo.