4EU+ European University Alliance seeks Secretary General based in Paris (application deadline: 27 September 2019)
12 August 2019 | Other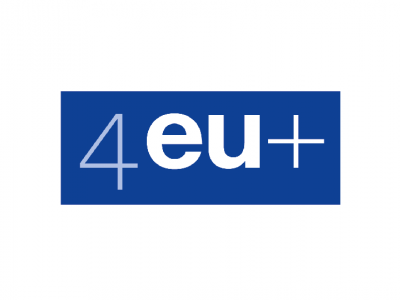 The 4EU+ European University Alliance has a mission to develop a barrier-free and continuously deepening cooperation in education, research and innovation within the Alliance, based on shared European values. The six members of 4EU+ are large, public, well-established universities that are comprehensive and research-intensive: Charles University in Prague, and the Universities of Heidelberg, Sorbonne, Copenhagen, Milan, and Warsaw.
Open Position: Secretary General
Tasks & Responsibilities: The Secretary General is a member of the Management Committee (along with the Vice-Rectors/VicePresidents), cooperating closely with University Coordinators responsible at each member university for overseeing development and implementation of the 4EU+ vision, mission and cooperation plan. He/She is responsible for driving, executing and monitoring the yearly activity plan. Secretary General manages a Paris-based permanent team, which coordinates the implementation of all activities of the Alliance and provides the necessary support to facilitate cooperation, simplify administrative processes, overcome obstacles and respond swiftly to new initiatives and emerging issues concerning the Alliance.
Skills, abilities and experience needed:
University degree (no less than a Master's degree, PhD is an asset)
Fluency in English and French
Experience in running an office and managing a team
Excellent coordination and organization skills
Understanding of current European policies and the functioning of EU institutions, especially in the area of higher education
Excellent communication style and networking skills
Proven experience in managing projects, developing strategies and policies related to higher education and research, writing reports and policy documents
Established network of contacts in the European research and education landscape is desirable
Selection Process: Candidates are requested to send their complete CV, motivation letter and the full names of two referees with complete contact information to jobs@4EUplus.eu.
Application deadline: 27 September 2019
Job announcement available at: https://4euplus.eu/4EU-10-version1-secretary_general_job_announcement.pdf
For formal inquiries about the position, please write to: info@4euplus.eu