"A European Degree should be built in a transformative way" – UNICA's EduLAB Coordinator calls for innovative approaches in academic programmes design
07 February 2022 | European Universities - From UNICA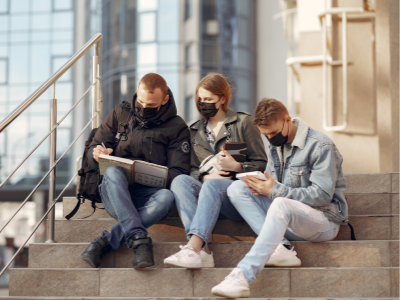 Story highlights
– Coordinator of UNICA EduLAB, Romiță Iucu, speaks about European Degree at event with EC representatives
– Romiță Iucu stresses the importance of a learning experience based on flexibility and embedded mobility
The Coordinator of UNICA's working group EduLAB, Romiță Iucu, stressed the importance of developing and following up on innovative approaches in the design of academic programmes for European degrees during the event "What's new in Brussels? Recent Development in European policies and Programmes", organised by the Academic Cooperation Association (ACA) on February 3 and 4.
Romiță Iucu, who is also the Co-chair of the FOR EU subgroup on the European degree (European Universities Alliance), was one of the speakers at the session "Micro-credentials: towards the uptake in the mobility context & the European degree and the legal statute: stakeholders' views on implementation", intervening during the second which focused the stakeholders' views on implementation of the European degree and the legal statute.
During his intervention on new European degrees, "from fascination to practicalities", Professor Iucu proposed a reflection on the academic programmes designing alternatives and scenarios that could be followed to better implement the new European degrees.
"A European Degree should be built in a transformative way, including modularization, innovative pedagogies and offering highly motivational learning experiences for our students, through flexibility and embedded mobility", he pointed out in his speech.
About European Degrees
European Degrees are one of the flagship activities of the European Universities, the European Commission's initiative to form transnational alliances of higher education institutions from across the EU that share a long-term strategy and promote European values and identity.
Beyond conventional higher education cooperation, European degrees envisages a concept of universities where students can "design their own flexible curricula, leading to a European degree".