Call for papers for VUB's Social Entrepreneurship Summit in Santa Marta, Colombia: apply by May 30!
24 May 2019 | From our Members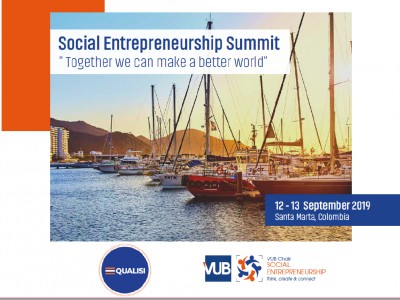 The VUB Chair of Social Entrepreneurship is organizing the Social Entrepreneurship Summit 2019 on the 12 & 13 of September in Santa Marta, Colombia.
The Summit, which revolves around the tagline Together we can create a better world, brings together academics, students, business leaders, government officials and social entrepreneurs to co-create solutions to the most challenging issues of our society.
If you wish to submit a paper to this summit, please notice the organization has just extended the deadline for abstract submission until the 30 of May. Submissions must be based on an abstract of 1.000 words on the topic of social entrepreneurship, circular economy and universities as entrepreneurial hubs. Proposals in English and in Spanish are welcome.
Check more information:
Organization's contact information:
Prof. dr. Nikolay A. Dentchev, Chair of Social Entrepreneurship – Vrije Universiteit Brussel | Nikolay.Dentchev@vub.be
Drs. Abel Diaz Gonzalez, Research Assistant – Vrije Universiteit Brussel – Chair of Social Entrepreneurship | adiazgon@vub.be