ESN releases the biggest research report on the impact of COVID-19 on student exchanges in Europe
13 May 2020 | Other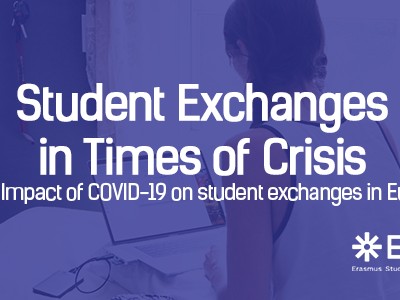 By now it is clear that the COVID-19 virus has had a very disruptive effect on many aspects of our societies in Europe and indeed the whole world.
One group that is facing difficulties is the international students, whose studies, in many cases, have been cancelled, interrupted or postponed. This was discussed during a webinar with the European Commission on the 20th of March.
In order to capture the experiences of students and trainees across Europe regarding the impact of COVID-19 on their mobility experience, the Erasmus Student Network (ESN) has written a research report on the topic.
It builds on asurvey in which 22,000 international students and trainees in Europe provided information about their experiences. The report aims to support policy-makers to make evidence-based decisions and adjust communication in order to answer the major challenges that international students and their Higher Education Institutions are facing due to the outbreak.
Find the report HERE.