European Universities initiative: Swiss Higher Education Institutions are allowed to participate as associated partners
10 February 2022 | European Universities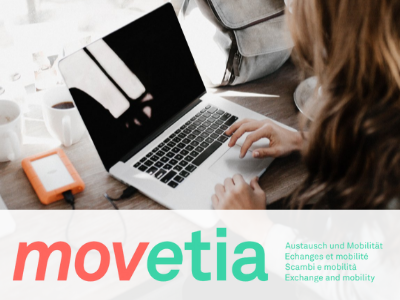 Story highlights:
– Bologna countries can take part in the current call for European University Alliances
– Swiss government is allocating funds to support Swiss HEIs participation
– Switzerland and UK's association to Horizon Europe is still delayed
European Universities, one of the flagship programmes of the European Union to build a European Education Area, have become an initiative of interest for universities across Europe for their potential to become the universities of the future. While the first calls stricter when it came to the members of the alliances, the current call allows for countries in the European Higher Education Area – EHEA (the Bologna Process countries) that are not associated to the Erasmus+ programme, which is the case of Switzerland, to become associated partners in an alliance. Associated partners can fully participate in an alliance but they do not receive EU funding nor count towards the number of full partners that will define the maximum possible EU grant. However, their role and contribution must be clearly described in the Erasmus+ proposal.
The case of Switzerland
In the particular case of Swiss Higher Education Institutions, the Swiss government is allocating funds to support their participation by making 6 million Swiss francs available. The Swiss National Agency for exchange and mobility, Movetia, is coordinating the application process for Swiss HEI.
No minimum or maximum Swiss grant is defined, however, requested funds must be proportionate to the overall Erasmus+ project and the role of the Swiss institution in the project.
Practical information
Swiss applications submitted to Movetia by 6 March 2022 will receive a feedback on the Swiss funding before the Erasmus+ deadline on 22 March 2022. It is expected that all Swiss HEI participating in successful 2022 Erasmus+ bids can be supported.
Alliances and HEIs interested in a collaboration with Switzerland may contact the Swiss HEIs directly or approach julia.gruenenfelder@movetia.ch for further support or general questions.
The Swiss university at the UNICA network is Université de Lausanne.
---
Related news:
Despite efforts, Switzerland's participation in EU programmes is still limited. As the world faces many common challenges for which common solutions are required, the most pressing case is the delayed  progression of association agreements to the Horizon Europe programme not only of Switzerland but also the United Kingdom (UK), which are being held up by political barriers.

In February 2022, UNICA joined the European research community in the 'Stick to Science' campaign for open and barrier-free collaboration among Europe's research and innovation (R&I) actors, who all share the same values. The signatories urge the EU, the UK and Switzerland to rapidly reach association agreements so that the two countries can contribute scientifically and financially to the strength of Horizon Europe and to a truly open, inclusive and excellence-driven European Research Area.