Multiplier Event of THEE project – Brussels | 19 July
CLICK HERE TO REGISTER
THEE Multiplier Event in Brussels
On the 19th of July, from 9h00 to 13h30, UNICA will be hosting the Multiplier Event of the project Teaching in Higher Education Effectively via Eye-tracking (THEE)! Join us in our path to discover how technology and pedagogy work together to improve the experience of learning.
For two years the project partners, led by coordinator – and UNICA member – Middle East Technical University (METU), studied eye movements of lecturers and students through the use of special glasses during classes. The analysis of eye data has provided direct information about the cognitive process of lecturers, allowing them to improve their teaching skills.
These findings will result in computer-aided learning content which is currently being designed and developed to facilitate the rapid transfer of knowledge and skills that academicians should acquire.
Objective and Agenda of the Multiplier event
On the morning of 19 July the Consortium will present the findings of the project and share the resulting learning contents at the University Foundation in Brussels (Rue d'Egmont 11, 1000 Brussels). This is just one of the Multiplier Events in the context of the project, with a few others taking place in the remaining project countries: Turkey, Italy, and Lithuania.
Multiplier Event – Preliminary Agenda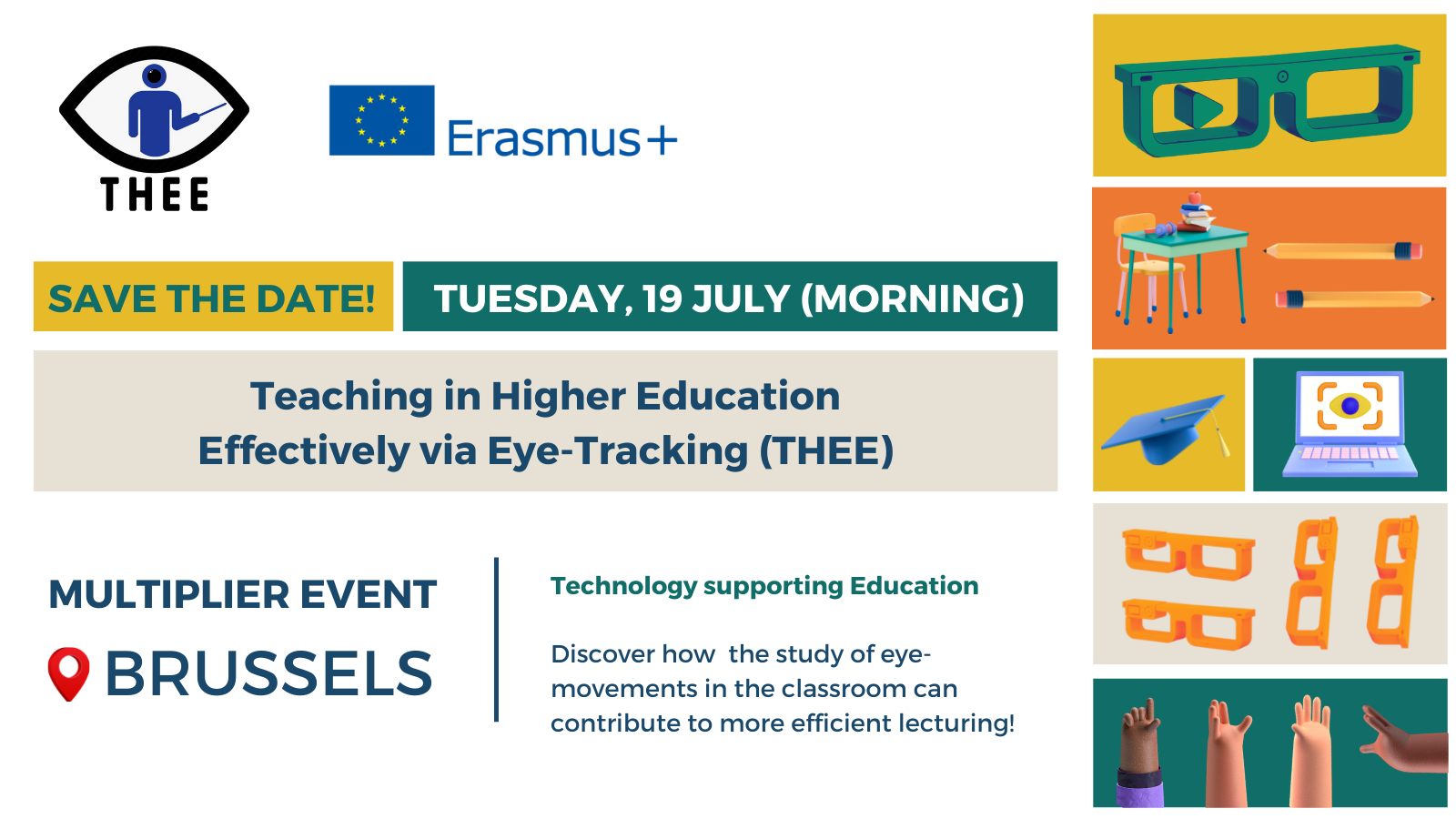 What is eye-tracking?
Eye tracking technology records and measures movements of eyes. The analysis of data resulting from this gives direct information about the cognitive process of participants. That is, by recording the eye-movements of instructors and students during classroom, it is possible to study the multidimensional structure of in-class interactions and determine which teaching strategies work best.
Collecting data through eye-tracking is relatively new in educational research studies, making THEE a truly innovative project that allowed overcoming the limitations of educational research studies that generally use self-reported data.
---
THEE Project partners: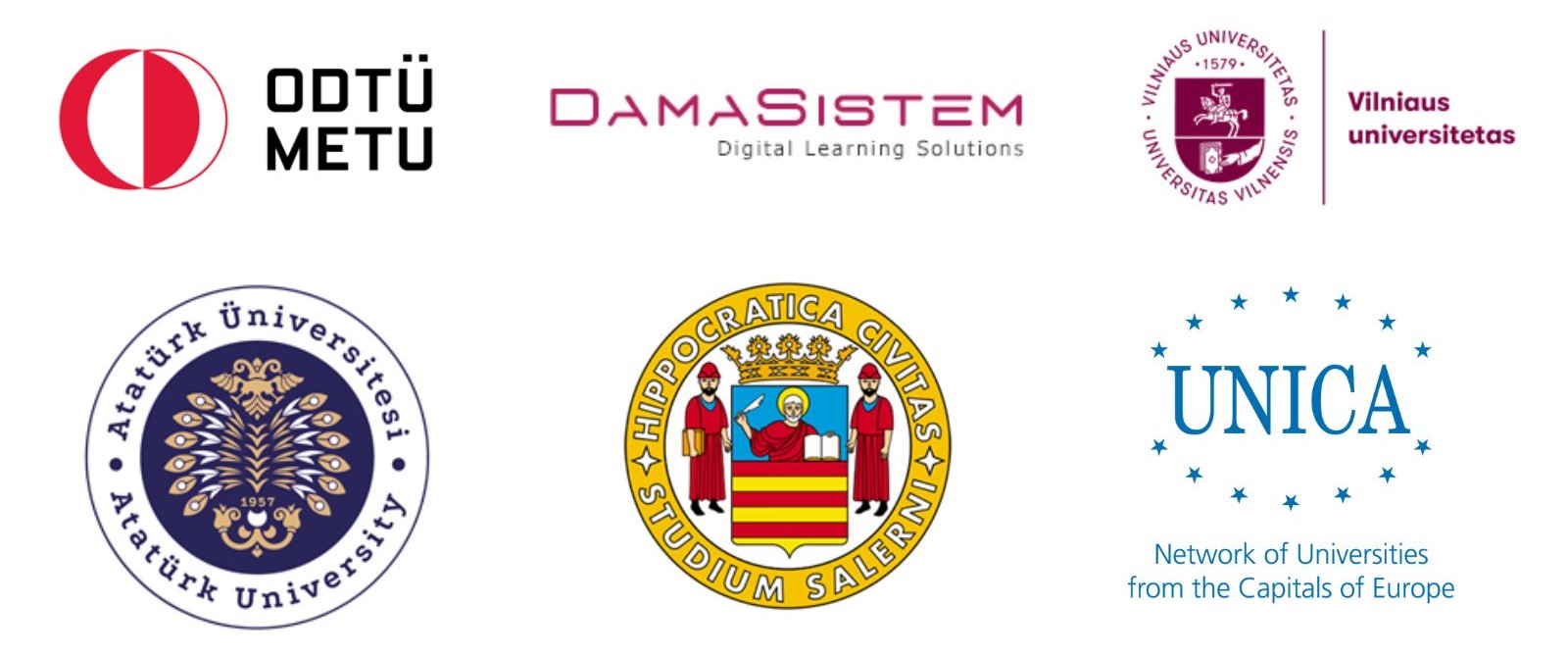 Funded by the Erasmus+ Program of the European Union (Project no: 2019-1-TR01-KA203-077213). However, European Commission and Turkish National Agency cannot be held responsible for any use which may be made of the information contained therein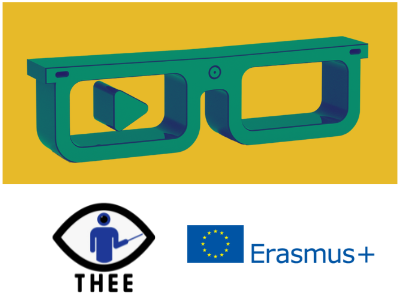 19 Jul 2022
University Foundation, Brussels, belgium