Online meeting "ctrl + alt + Erasmus+: shortcut to the European Student Card Initiative – continuing the conversation between IROs and DG EAC" | 16 May
Organized with the support of DG EAC, Higher Education Unit
This event is exclusive to UNICA member universities.
UNICA has once again joined forces with DG EAC to bring the network's International Relations Officers group (IRO) the opportunity to continue the conversation on the implementation of the European Student Card Initiative (ESCI), in particular the Erasmus Without Paper (EWP) block. On the 16th of May 2023, from 11h – 12h30 CEST, representatives of the Erasmus+ Higher Education Unit of DG EAC will be online to present the state of play of the ESCI initiative and collect feedback on the main challenges IROs at UNICA universities still face. The meeting will also address the results of the ongoing survey about the implementation of EWP at UNICA universities.
Target
International Relations officers, IT officers working in the implementation of EWP, and other professionals involved in ESCI-related blocks from UNICA member universities are invited to attend this event and to share the perspective of their institution and pose questions to the DG EAC representatives.
Objectives
promote the dialogue between IROs and DG EAC to align the needs and capacities of the first with the objectives of the latter;
contribute to improving the operational development of the different blocks that compose ESCI, in particular EWP;
foster understanding of the digitalisation process of Erasmus+ in achieving the European Education Area by 2025;
increase the visibility of the IROs work(load) and responsibility and the role and responsibilities of DG EAC
Click here to register
Click for more info about the meeting
The digitalisation of Erasmus+ has become a subject of particular interest to the UNICA IRO group
as the process has welcomed IT mechanisms, culture, and vocabulary into their work. At the same time, IROs are transitioning into new systems and, despite the significant resources devoted by the programme to support universities, very different practices, degrees of preparedness, and stages of implementation are still observed within UNICA universities.
To support the group in overcoming these challenges, UNICA has promoted direct conversations between IROs and DG EAC's Erasmus+ Higher Education unit. In the scope of this collaboration, three events have been organised with the support of DG EAC, two online and one on-site.
The objective of the fourth event is to follow up on the development of ESCI, especially concerning the
implementation of Erasmus+ since a new version of the dashboard was launched at the end of 2022. To
have a clearer picture of the EWP's implementation at UNICA universities, the Secretariat is also conducting a survey about that process, whose conclusions will be shared during the meeting.
---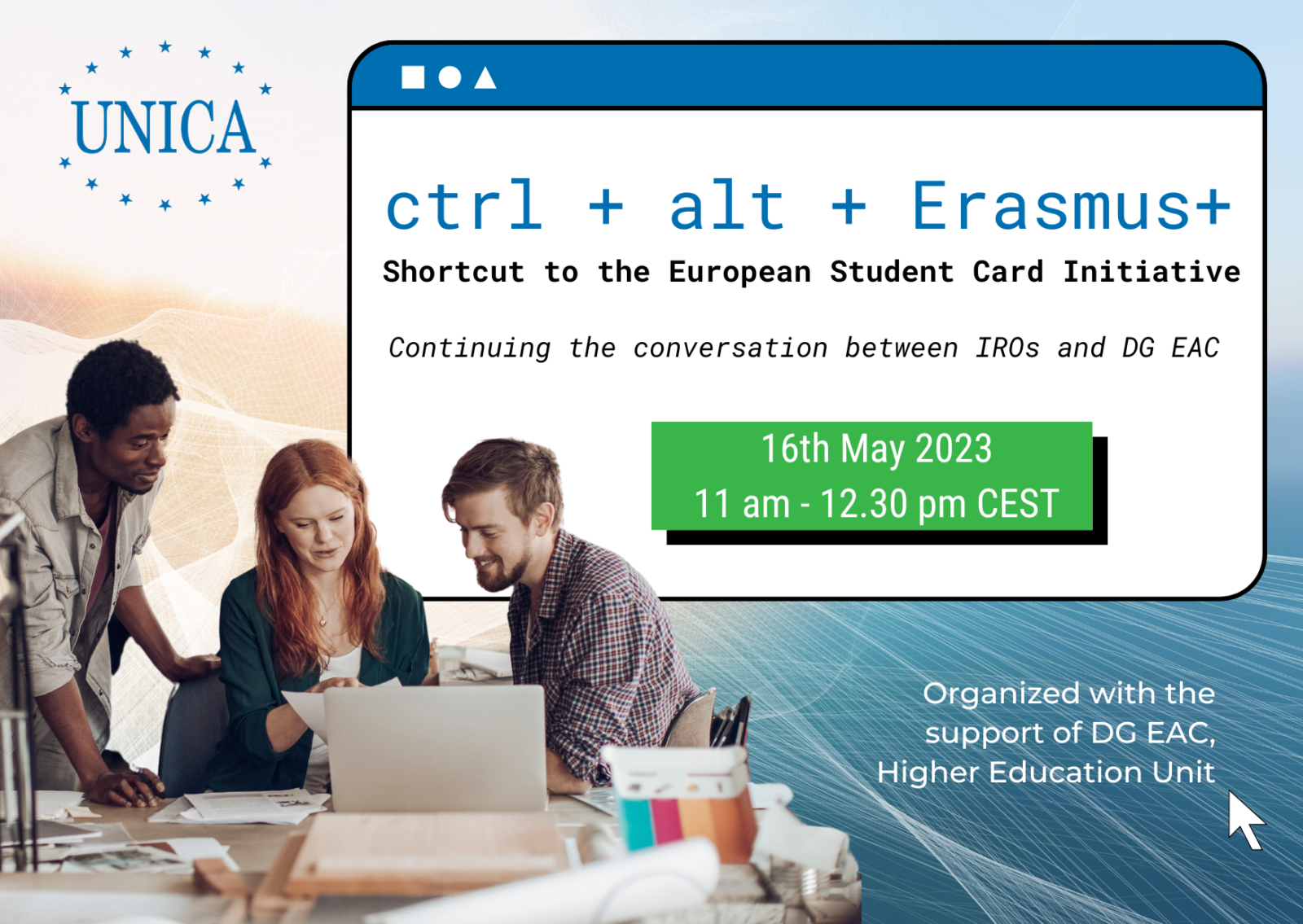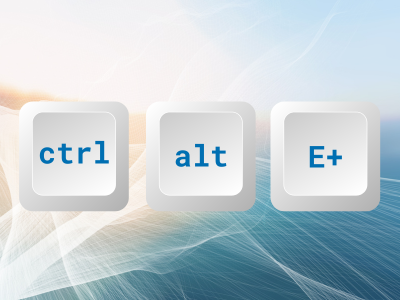 16 May 2023
Online (Zoom)
Contact
Alexandra Duarte (alexandra.duarte@unica-network.eu)