Gender Equality Forum 2022 – Academia for Equality
28 October 2022 | From partners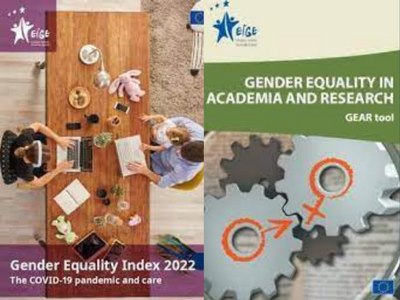 On the 24th and 25th of October UNICA was present at the first-ever EIGE Gender Equality Forum (#EGEF2022), organised by the European Institute for Gender Equality.
The Forum provided a platform to share evidence and expertise related to gender equality issues with a collective of high-level political decision-makers, practitioners and members of civil society. At the event, attendees had the chance to follow a variety of panel discussions, practical workshops, and experience sharing sessions.
Key moment of the Forum was the publishment of the results of EIGE's annual Gender Equality Index, with a specific focus on the impact of COVID-19 on informal care, work-life balance, care services and working conditions of women and men.
In addition, EIGE also promoted the ongoing campaign for Gender Equality – #3StepsForward and further disseminated good practices in the education sector, with most relevant to UNICA being the GEAR Tool – Gender Equality in Academia and Research.
If you wish to check more info about the Forum, press HERE.