Join UNISTAR project online outreach conference on inclusion of refugees in universities + the UNISTAR online course
21 October 2021 | From our Members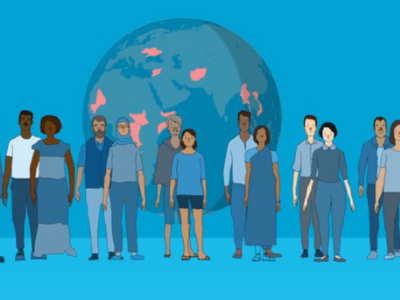 The EU-funded project, UNISTAR, which integrates UNICA members VUB and Vilnius University, is organising the project outreach conference "Supporting University Educators and Staff to Advance Refugees' Inclusion". The event takes place on 29 October 2021, from 9h30 to 12:OO CEST.
By joining the online conference, participants will:
learn more about the tools developed to advance the inclusion of refugees in higher education institutions;
gain in-depth insights about the content of the four modules developed for university staff members;
learn more about the enrollment procedures for the forthcoming Online Course (starting in 15 November 2021);
have the opportunity to ask questions and hear directly from colleagues who have tested the materials.
Further information is available here, and registration is open until 28 October.
About UNISTAR
UNISTAR (UNIversity STAff for Refugees), develops a number of tools to support staff members and give them the necessary knowledge and skills in their work with refugee students. The UNISTAR project is coordinated by UNICA member VUB (Belgium) in close cooperation with Vilnius University (Lithuania, also a member of UNICA), Alice Salomon University of Applied Sciences (Germany), University of Alcala (Spain), the University of Applied Sciences in Utrecht (the Netherlands), UNHCR (Switzerland) and the EUF (Luxembourg).
Throughout 2020, the project partners worked together to develop the UNISTAR Online Course, which was tested by 61 university staff members in March 2020. Thanks to their extensive feedback, an updated version is now available for further testing by members from across Europe's higher education institutions from 15 November 2021 to 15 January 2022.