Meet the new Coordinators of the UNICA Working Groups
28 May 2021 | From UNICA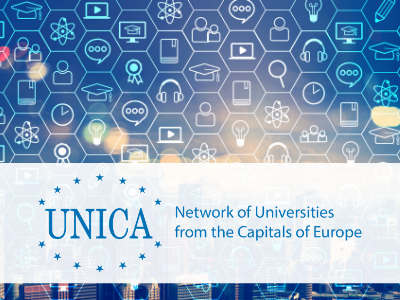 UNICA is proud to announce the nine new coordinators of the seven active UNICA working groups, following elections held throughout May. The new representatives will lead the activities of the working groups in the next two years. The coordinators come from different universities of the network, extending across different points of Europe. UNICA Scholarly Communication and UNICA & the City will be coordinated by two representatives each.
We welcome the new coordinators and look forward to work together in sharing, learning and adding value across the European Higher Education.
We also take the opportunity to thank the previous coordinators for their extraordinary performance in the past years and for being resilient in the organisation of activities during the pandemic.
Meet the new coordinators: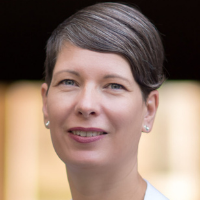 International Relations Officers & IRO Observer
Minna Koutaniemi, University of Helsinki
Minna Koutaniemi is the Head of the International Exchange Services and Education Cooperation at the University of Helsinki, Finland. With a background in a higher education, she has experience over ten years especially in the international exchanges and multicultural environments. She participates in the UNA Europe University Alliance and the UNICA networks as an official representative of the university and she has the responsible role in several national working groups.
Join the LinkedIn Group of the International Relations Officers
---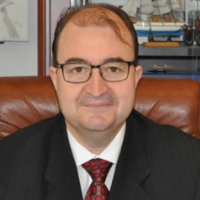 UNICA EduLab
Romiță Iucu, University of Bucharest
Romiță Iucu is the President of the Board of Trustees of the University of Bucharest and Professor at the Department of Educational Sciences. He has been appointed as Steering Committee Member of the EUA – European University Association, Teaching and Learning Initiative. He held several professional and management positions (former Acting Rector of the University of Bucharest 2016-2017, Vice-Rector for Academic Affairs, for more than 16 years). From all these positions, Prof. Iucu was designing, managing and validating higher education and adult education policies, at international and national level.
Join the LinkedIn Group of UNICA EduLAB
---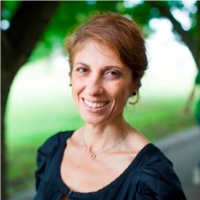 EURLO & UNICA Research
Maryam Hansson Edalat, Stockholm University
Maryam Hansson Edalat is the Head/director of Office for Research, Engagement and Innovation Services (REIS) at Stockholm University, which, together with KI and KTH, has recently established a joint Brussels office to improve the outcome of EU funding. Previously, she was Head/director of the Department of Research Support at the same university and worked as a coordinator for a national nquiry for the Ministry of Enterprise, Energy and Communications.. Maryam was a Marie Curie fellow, having done her postdoc at ETH Zurich in Switzerland. Through research collaboration, she also worked at UC-Berkeley and Karolinska Institutet as well as biotech and start-up companies.
---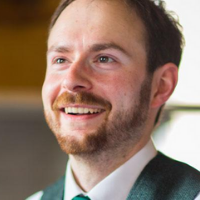 UNICA Green & the SDGs
Matthew Lawson, University of Edinburgh
Matthew Lawson is the Student Engagement, Events and Reporting Manager at the University of Edinburgh's Department for Social Responsibility and Sustainability. Matthew has over ten years of experience of working on sustainability, social and civic responsibility projects in the higher education sector. This has included working on projects in the academic curriculum, operations, student experience and partnerships, including the Erasmus+ funded 'European Students, Sustainability Auditing' Project. He is a member of the Institute of Environmental Management and Assessment, and is currently working towards fellowship of the Higher Education Academy.
---
UNICA Scholarly Communication
Raul Aguilera, Universidad Carlos III de Madrid
Raul Aguilera is the Director of Educational Technology and Teaching Innovation Service (UTEID), renamed as UC3M Digital in October 2020, which is a cross-institutional unit aimed to support learning innovation projects, such as MOOCs and SPOCs, among others. Previously he was Co-coordinator of Information Literacy and Library 2.0 initiatives and Director Law and Social Sciences Library, both at Universidad Carlos III de Madrid. Throughout his career he was involved in a variety of European projects related to open access in research, teaching support and digital education from a cross-institutional collaboration.
Andreas Degkwitz, Humboldt-Universität zu Berlin
Prof. Dr. Andreas Degkwitz (born 1956) is the Director of the Library of the Humboldt University of Berlin and Honorary Professor for information science of Potsdam University for Applied Sciences. 2004 – 2011 he was the Chief-Information-Officer of the Brandenburg Technical University of Cottbus. 1998 – 2003 he was the deputy-director of the library of Potsdam University. 1991- 1998 he worked as a consultant for library affairs at the German Research Society. Since 2018 he is Open Access officer of the Humboldt University. From March 2019 – April 2022 he was a chair of the German Library Association.
---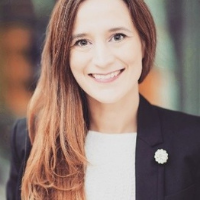 UNICA PR & Communication
Ophélie Boffa, Université libre de Bruxelles
Ophélie Boffa is a Communication Manager at Université Libre de Bruxelles. Her professional experience includes working as a Communication Manager for DG Civil Protection, Ministry of Home Affairs and for Court-Circuit asbl. Ophélie has in-depth knowledge of communication, marketing and public relation. She also has experiences in multilingual and multisectoral environments and is skilled in leadership, crisis communication and change management.
---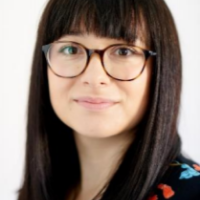 UNICA & the City
Katarzyna Zofia Wojnar, University of Warsaw
Katarzyna Wojnar works as an assistant professor at the Centre for European Regional and Local Studies at EUROREG, University of Warsaw. In the years 2007-2014 she worked as a coordinator of the ESPON Polish Contact Point, which is an European Territorial Observatory Network Research Program. Since 2013 she has been an expert of the urban economy committee by the National Chamber of Commerce and since 2015 a member of Urban Cultural Policy Expert Board by the Polish National Centre for Culture. She is a key expert in researching urban creativity and culture policies. She has also participated in numerous research projects including EU Framework Projects, ESPON, NCN, NCBiR, NCK projects. She has also carried out a number of expertise and evaluation studies commissioned by the European Commission.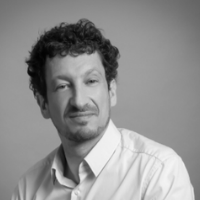 Tobias Reckling, University of Vienna
Tobias Reckling is a Knowledge Exchange Manager at the University of Vienna, developing and implementing support measures to promote knowledge exchange with industry and society. Previously he worked as a Public Engagement Professional for the German Historical Museum and the Museum of Film and Television Berlin. He holds a PhD in History from the University of Portsmouth. He has extensive experience in management of cooperation projects and developing and implementing new initiatives.
Join the LinkedIn Group of UNICA & the City
---