NOVA University Lisbon organises event on "The Potential of Blended Learning Post Covid-19" in the scope of Blended Learning Award project
11 April 2023 | From our Members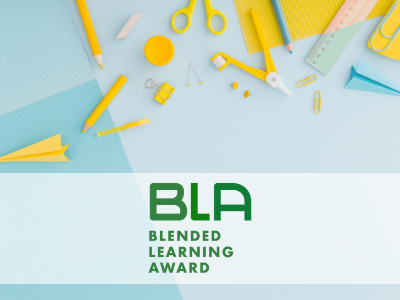 NOVA University Lisbon is organising the event "The Potential of Blended Learning Post Covid-19" on the 21st of April, within the scope of the BLA project (International Award on Innovation in Blended Learning in Times Of Covid-19), financed by the Erasmus+ programme. The event will take place in a hybrid format, both on site an online.
The Blended Learning Award is a tripartite initiative that brings three UNICA members together, namely NOVA University Lisbon, Autonomous University of Madrid, and Tor Vergata University of Rome, and aims to recognize the best curricular units in the context of blended learning in the three universities and in three scientific areas: Health and Welfare, Social Sciences and Humanities and STEM (Science, Technology, Engineering and Mathematics). Professors from each of the universities are invited to apply their curricular units to the BLA prize.
Apart from the award, the project also aims to promote the development of innovation in education and launch the debate on the theme of Blended Learning and its importance and challenges during and after COVID-19.
The event is an opportunity to expand the network between professionals and institutions, discuss and share good practices, with national and internationally speakers and coordinators of relevant European projects. The entire event will be held in English and its objectives and program (in constant update) can be consulted here.
Registration are open until April 18th through this link. Details and zoom link to access the event will be sent to registered participants after the registration deadline.