Now available: MSCA Green Charter, drafted with contribution of experts from UNICA Green & SDGs Working Group
03 May 2021 | From UNICA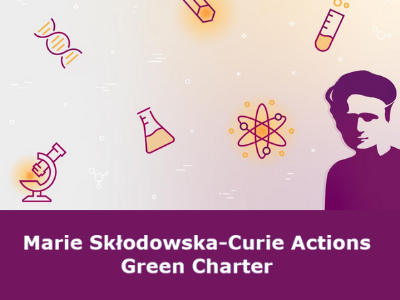 In an effort to reduce the environmental footprint of funded projects, to raise awareness of environmental sustainability, and to serve as a catalyst in promoting best practice in sustainable research management, the Marie Skłodowska-Curie Actions (MSCA) now have a Green Charter. Following the European Commission's commitment to tackling climate and environmental-related challenges, the MSCA Green Charter lays down a set of general principles and objectives that promote the sustainable implementation of research activities in line with the European Green Deal, the United Nation's 2030 Agenda and the Sustainable Development Goals. The MSCA Green Charter constitutes a code of good practice for all recipients of MSCA funding – both individuals and institutions – and promotes the mainstreaming of environmental considerations in all aspects of project implementation.
UNICA Green & SDGs contributed to the drafting of the document with two experts who participated in the MSCA group on the Green Charter: 
Katinka Elisabeth Grønli, Senior Adviser, University of Oslo, UiO Energy
Katrin Schweigel , Coordinator University Alliance for Sustainability , Unit for Sustainability and Energy Management, Freie Universität Berlin
Read the MSCA's Green Charter here.
About MSCA
The Marie Skłodowska-Curie Actions (MSCA) are the European Union's flagship programme for the mobility and training of researchers, as well as the development of doctoral programmes, with a strong structuring effect on participating institutions. Learn more