"Somewhere to Belong: Birmingham meets Amsterdam": Join the conversation on inclusive cities and universities
24 January 2022 | From our Members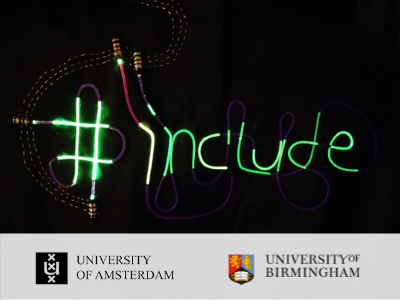 Story highlights

– University of Amsterdam and University of Birmingham organise joint festival on equity, diversity and inclusion
– Festival takes place during the whole month of February
– Event is organised by student ambassadors
The UNICA member University of Amsterdam and the University of Birmingham invite UNICA universities to embrace the diversity of their communities and ignite broader conversations about how to foster a more inclusive city, university and student community.
Embedding equity, diversity and inclusion (EDI), student ambassadors of the two institutions are organising the second iteration of the yearly virtual EDI festival and this year's theme is Somewhere to Belong: Birmingham meets Amsterdam.
Over the course of a month, student ambassadors of both institutions will host 5 interesting webinars with inspiring speakers from 20+ organisations representing a wide variety of expertise, views, and experiences:
3 February – Challenges in Embedding EDI on Campus: a Work in Progress
10 February – LGBTIQ+ Students with a Refugee Status
17 February – Enabling Global Mobility for Disabled Students
24 February – Legislating Conversion Therapy
3 March – Financial Inclusion for Social Mobility
Check the full programme of the festival and register at the website of University of Amsterdam.
About the EDI festival
The University of Amsterdam and the University of Birmingham intensified their collaboration in 2019 with a strategic partnership focusing on the areas of equity, diversity and inclusion (EDI). This collaboration should inspire new opportunities for students and staff to work together and create new synergies. In light of this strategic partnership, the Birmingham Student Ambassadors and Amsterdam Cultural Exchange Ambassadors are currently organising their second iteration of the virtual EDI Festival.
---
More on university and the city: