Prof. Sorin COSTREIE
Prof. Sorin Costreie is Vice-Rector for Public Relations and University Networks of the University of Bucharest. He was previosuly Vice-Rector for International Relations and Vice-Dean of the Faculty of Philosophy in 2016 and 2017, and is a member of the University Senate since 2011. In between, in 2016, he was Adviser to the Minister and State Secretary in the Ministry of Education and Scientific Research. He was the Head of the Quality Management Department (2008-2016).
He is Associate Professor at the Department of Theoretical Philosophy, University of Bucharest. He holds a PhD in Philosophy (University of Bucharest, 2007), with a thesis in philosophy of mathematics, and pursued further doctoral studies in philosophy of langauge at the University of Western Ontario, Canada between 2000 and 2008. He has published articles, books and edited volumes with Routledge, Springer, Oxford University Press, Taylor & Francis, Elsevier, Humanitas, University of Bucharest Press, etc.
He was awarded several scholarships and fellowships to study for extended periods in Canada, United States, Germany, Spain, and Italy. His area of interest has lately focused on mathematical cognition and critical thinking. He is member of various professional associations, and since 2014 he is member of the Steering Committee of the European Society of Analytic Philosophy.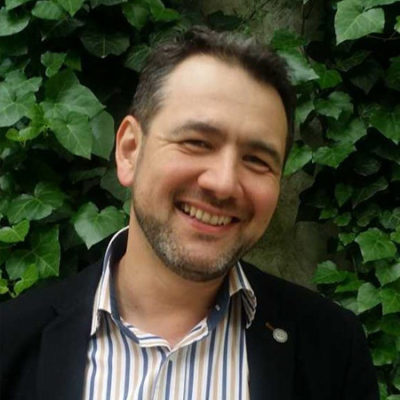 Vice-Rector Public Relations & University Networks, University of Bucharest