The UN Environment Programme "Little Book of Green Nudges"
01 September 2021 | Other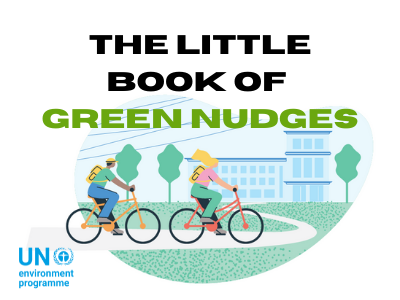 The UN Environment Programme launched "The Little Book of Green Nudges", a short practical guide to help universities and young people adopt sustainable practices.
The green nudges are a collection of gentle persuasions aiming to influence the behaviour of 200 million students currently enrolled in global higher education as well as university staff. The nudges also provide simple guidance on how to implement and evaluate behavioural interventions in a variety of contexts.
Join the universities already involved! Read "The Little Book of Green Nudges" and adopt them on your campus!