TICKET Inspiration: Escape racism – a free online tool to promote inclusive communities | 30 March 2022
25 March 2022 | From our Members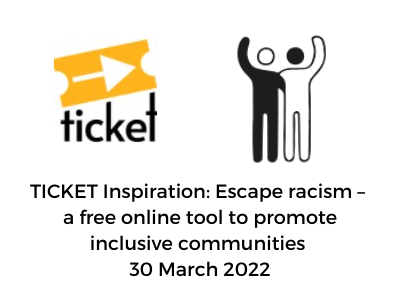 In closing of the European Action Weeks Against Racism, the TICKET project group will present the fifth inspiration session on the 30 March 2022 (15.00 – 16.00 CEST), aimed at the professional development of all university staff members in developing intercultural competence.
About Escape Racism project
Escape Racism project encourages learners to promote the respect of human rights, combating racism and discrimination and acting as multipliers for their peers.
The project's main aim building inclusive societies and with the use and innovation of non-formal methodologies and gaming tools it will facilitate the professional growth of youth workers and foster the personal development of youth, especially those ones with fewer opportunities. The Escape Racism Project is a free online tool and offers:
A training toolkit and an escape room kit
An online platform with resources like webinars, digital material and videos
Are you interested in other TICKET inspirational sessions?
Sign up for our TICKET LinkedIn community.