#TogetherForOurPlanet: UNICA universities join COP26's comittement to global climate action with different activities
27 October 2021 | From UNICA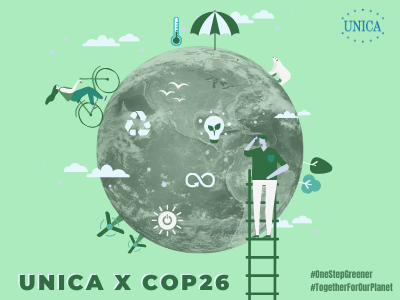 The 26th UN Climate Change Conference (COP26) takes off on the 31st October and all eyes will be turned to Glasgow to follow the 197 nations' negotiation of an updated agreement under the United Nations Framework Convention on Climate Change (UNFCCC), which was created in 1992.
Although COP26's negotiations are conducted by high-level government officials, everyone from corporate representatives to advocacy groups and citizens themselves will be joining the summit with parallel events, host panels, rallies, marches and other initiatives.
As hubs of innovation and knowledge with the capacity to collaborate in adaptation efforts and support regions preparing for the impacts brought on by climate disruption, Universities are key actors to foster the social dialogue and build the public mandate to get there. Across Europe, UNICA universities are carrying out different initiatives that feed into the conversation on to committing to urgent global climate action and achieving environmental sustainability.
Sofia University St. Kliment Ohridski (Bulgaria): linking Higher Educaion, research & business for development
Coordinated by Sofia University St. Kliment Ohridski, the initiative University-business alliance in modern biotechnology approaches for climate change mitigation solutions (BIO-Save) teams up experienced researchers and higher education professionals from four universities, four SMEs and two NGOs in four EU member countries – Bulgaria, Italy, Greece and Slovenia, and one associated country – Turkey.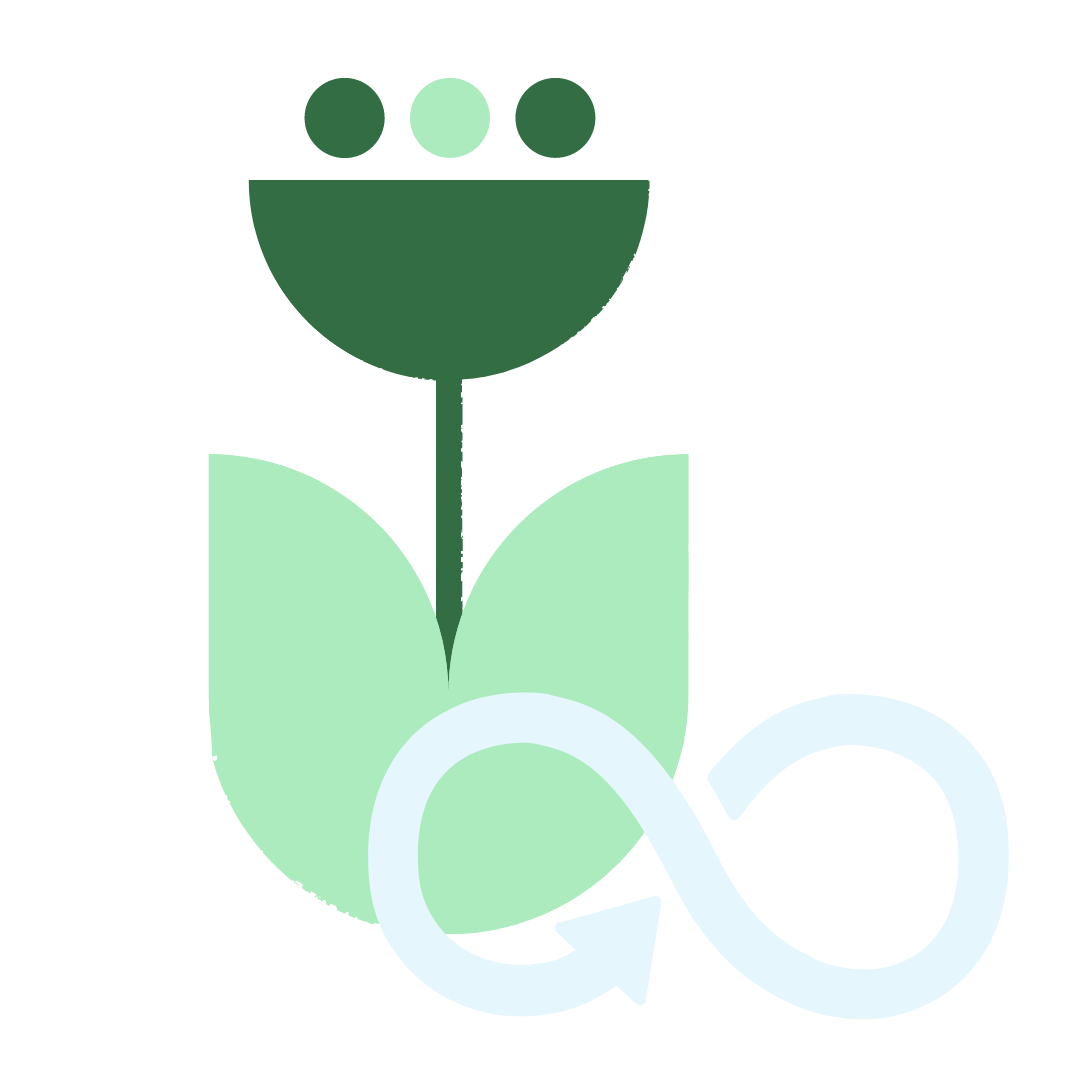 Linking higher education, research and business for excellence and regional development, the projects aims to boost innovation in the biotech education and business through establishing an innovative programme in "Modern biotechnology approaches for climate change mitigation" and to implement advanced knowledge and skills to stimulate the shift of the EU education towards smart and green competences.
Among the outcomes of the projects is the BIO-Save cloud-based web portal, a secure, scalable, fast, and reliable digital hub integrating training content, visualising the relations in biological structures.
Discover more about this BIO-save.
Université Paris Sciences et Lettres – PSL (France) – putting art at the service of nature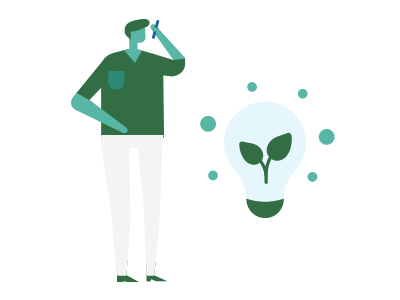 Université Paris Sciences et Lettres (PSL) decided to have a creative approach by joining the the urgent call for climate action to the cinematic universe. The university is partnering with the Mobile Film Festival, an annual international Festival of short-length movies that also counts with the United Nations Development Programme and the UN SDG's Action Campaign among its partners. This year's topic on "Making peace with nature" invites young filmmakers to shoot one minute films focused on environmental change.
The festival is divided in numerous categories, including a Student prize for a short video on climate change, awarded by PSL.
The festival is affiliated with both COP26 and the Global Week to Act for Sustainable Development Goals, which took place last September.
The university also contributes to the COPs since 2018 through its École Normale Supérieure, which is accredited by the United Nations Framework Convention on Climate Change to send a delegation of student observers to international negotiation sessions. http://www.ceres.ens.fr/-ue-cop-ens-.html?lang=fr
Freie Universität Berlin (Germany): bringing the academic community together for the planet
The University Alliance for Sustainability, consisting of Freie Universität Berlin and its four strategic partner universities the Hebrew University of Jerusalem (Israel), the Peking University (China), St. Petersburg State University (Russia) and the University of British Columbia (Canada), is committed to promote sustainability discourse throughout whole institutions. This year's digital conference, taking place during the first days of COP26, reflects this approach by offering a wide range of topics addressing sustainability in all areas in Higher Education: research, teaching, campus management and transfer.
Throughout the conference numerous internationally renowned speakers will share their research findings and perspectives with us in different online workshops:
UAS Conference 2021 is the only conference bringing together sustainability stakeholders from across the university: researchers, lecturers, PhD candidates and students as well as management and administrative staff working in the field.
Discover more about this initiative at FU Berlin's website.
University of Oslo (Norway): voicing the sustainable development goals
"In Pursuit of Development" is the title of the podcasts that the Centre for Development and the Environment of the University of Oslo.
The podcast, which already has two seasons, focus on experiences of developing and "emerging economies" in Africa, Asia and Latin America. While some episodes feature monologues, in others the host interviews politicians, civil servants, activists, media personalities and fellow academics on a range of issues such as governance, corruption, foreign aid, gender equality, policies on healthcare, education, agriculture, food, and energy, in addition to economic growth and inequality, and climate change.
Middle East Technical University – METU (Turkey): sustainability starts at the university
Middle East Technical University in Turkey is setting the example by putting sustainability at the core of the institution. In fact, just recently, METU established a Sustainable Campus Executive Board and in December 2020 introduced the METU sustainability website along with the University's first ever Sustainability Report.
In addition,"Sustainable Development Module" was added to Research Information System (AVESİS) as a platform to improve the impact level and international visibility of activities such as publications, projects, and theses conducted by METU's researchers, in relation to SDGs.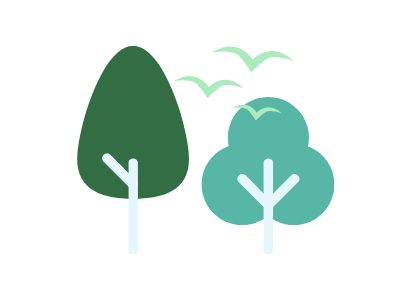 Ahead of COP26, the university has also engaged in preparatory events. Last June the METU Department of Environmental Engineering Department organised an interactive online seminar in collaboration with the British Embassy in Ankara titled "Climate Diplomacy and priorities for the UK's Presidency of COP26" with British Ambassador to Turkey, Sir Dominick Chilcott, as a speaker. Later on in August, METU President, Mustafa Verşan Kok, was a keynote speaker at the 7th International (Virtual) Workshop on UI GreenMetric World University Rankings (IWGM 2021), presenting the case of METU with regards to Sustainable Transportation Managing in University Campuses.
Students also take part in the fight against climate change through the student association Green Campus Student Club, which organises different projects and initiatives for a more sustainable campus.
National Technical University of Ukraine "Igor Sikorsky Kyiv Polytechnic Institute": a great achievement for Ukranian scientific research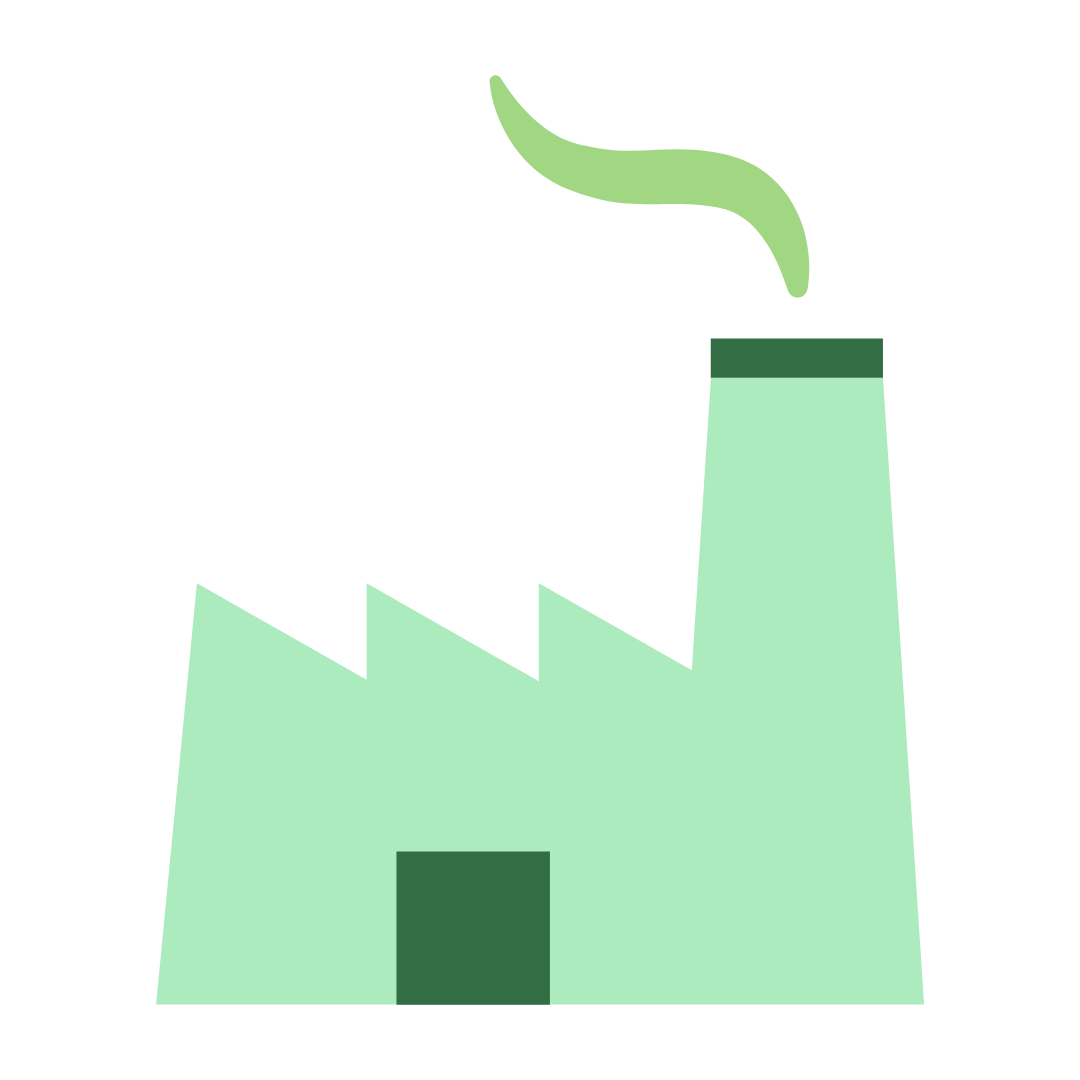 Ukraine has just taken a major step towards Science by signing the agreement for the country's participation in Horizon Europe and Euratom programs, which will allow Ukrainian scientists, innovators and entrepreneurs to access support instruments and raise grants to implement joint international projects. This is great news for National Technical University of Ukraine "Igor Sikorsky Kyiv Polytechnic Institute", who has been active throughout the last year in the area of sustainability, and will soon have the opportunity to take research even further. For now, discover what the university has been up to:
University of Edinburgh (United Kingdom): comprehensive research and agenda to tackle climate change
The University of Edinburgh includes tackling climate change as part of its social and civic responsibility. Just last week the university announced a long-term multimillion pound investment to capture and store unavoidable carbon through restoring peatlands and forests in Scotland, which constitutes a major milestone in its efforts to become carbon neutral by 2040.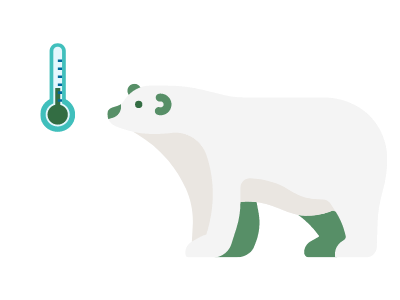 Concerning the COPs specifically, the University of Edinburgh actively contributes to the annual summits by presenting research, through advocacy, by observing negotiations, and by analysing the discussions for various audiences. And with neighboring city Glasgow (COP26's hosting city) just some kilometers away, this year's summit is even more challenging for the university. In fact, in 2020, the University of Edinburgh became a member of the COP26 Universities Network, a group of over 40 UK Universities working together to assist all COP decision makers to stay on track to deliver a low-carbon, resilient world by easing access to evidence and academic expertise and taking action themselves. The wide array of climate change-related research is also showcased at side-events through research initiatives and collaborations that make up for a comprehensive calendar for all interests.
Learn more about events happening on the University campus and beyond related to COP 26 here.
The flagship side event this year is "Green Career Pathways", an event examining the roles of education, training, and employment in delivering a resilient and equitable transition to net zero. Learn more here.
UNA Europa (European University Alliance w/ 4 UNICA members): a whole-institution approach to sustainability
The European University Alliance UNA Europa (which includes UNICA members Freie Universität Berlin, the University of Edinburgh, Universidad Complutense de Madrid, and the University of Helsinki) is taking part in the Berlin Science Week, a ten day Science festival taking place between November 1 and 10 that fosters knowledge exchange in an open and interdisciplinary spirit.
UNA Europa will be joining the initiative with a talk titled "European Universities – driving the sustainable University of the Future?". The discussion, which will be live streamed from Freie Universität Berlin, brings together experts to discuss the role and responsibility of European Universities in driving the sustainable university of the future and achieving well-being of citizens and society at large, in line with the European Union's policy priorities.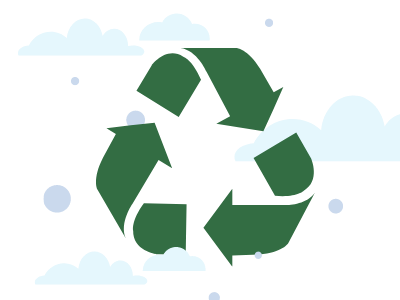 As one of the representatives of the EU's flagship programme (European Allainces), UNA Europa perceives sustainability as a strategic building block of the alliance, seeking to actively shape global discourse to achieve the UN Sustainable Development Goals (SDGs) and the European Green Deal .
Learn more about UNA EUROPA's talk here.