25th UNICA IRO Meeting and 3rd UNICA Summer & Winter Schools meeting in Tallinn
The UNICA IRO meeting 2019 and the 3rd UNICA Summer & Winter Schools meeting were kindly hosted by Tallinn University and Tallinn University of Technology, 6-8 May 2019.
The IRO meeting gathered more than 40 participants from 25 UNICA member universities, who had the opportunity to learn and exchange good practices on the role of universities and International Relations Offices in crisis management and on the cooperation beyond EU (successes and challenges, funding, tips). The outcomes of the session on the actions of IRO Offices in crisis situations will be used to finalize the Guidelines prepared following the discussions at the UNICA IRO meeting 2017 in Copenhagen.
The UNICA Secretary General Kris Dejonckheere and the outgoing IRO Observer Alina Grzhibovska blew out the candles to celebrate the 25th anniversary of UNICA IRO meetings, but the celebration also offered the opportunity for a roundup of the activities and achievements of the IRO Group since the first meeting in 1995.
DOWNLOAD THE PRESENTATION "UNICA & THE IRO GROUP: 25 YEARS OF ACTIVITIES & COMMUNITY BUILDING"
& the QUOTES & TESTIMONIALS FROM UNICA IRO OBSERVERS
You are welcomed to use the slides if you wish!
Moreover, TalTech provided the equipment to save the message from the 2019 meeting to future UNICA IRO generations through a digital blackboard where participants wrote their thoughts and suggestions for the future.
Elections of the IRO Observer to the UNICA Steering Committee. On 8 May, the UNICA IRO Group elected Damiano Pinnacchio, Coordinator of the International Relations Office of the University of Rome Tor Vergata, to the position of IRO Observer to the UNICA Steering Committee for a period of 2 years (2019-2021). The Deputy IRO Observer will be Anna-Maria Nizovtseva, International Cooperation Coordinator at Tallinn University of Technology.
The 3rd UNICA Summer & Winter Schools Meeting brought together 24 participants from 14 UNICA member universities who had the opportunity to exchange good practices and discuss about the different models of Summer & Winter Schools programmes, the cooperation with Asian universities, and on how to motivate lecturers to engage in summer schools.
Networking was facilitated by the social programme organized by Tallinn University and TalTech, which offered to the participants a wonderful guided tour and a very special welcome reception at Viru Bog Natural trail (Lahemaa National Park).
Thank you Tallinn!
PRESENTATIONS IRO MEETING
Session 1: What is the role of IRO Officers in crisis situations?
SESSION 2: Cooperation beyond EU: successes and challenges, funding, tips
Introduction to the Session by the Chair, Alina Grzhibovska, Director of the International Relations Department, University of Latvia
PRESENTATIONS SUMMER SCHOOLS MEETING
Session "How to motivate lecturers to engage in summer schools?"
Overview on the outcomes and conclusions of the Summer schools meeting, by Kätlin Keinast, Head of International Cooperation, Tallinn UniversityDates: Monday, 6 May, 2019 to Wednesday, 8 May, 2019
Attachments: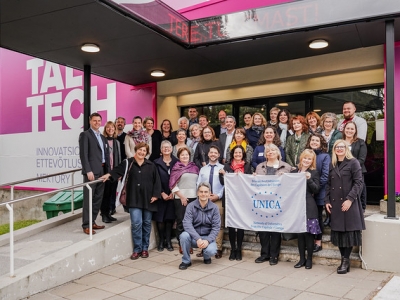 6 to 8 May 2019
Tallinn University