Prof. Jolanta CHOIŃSKA-MIKA
Prof. Jolanta Choińska-Mika is Professor at the Institute of History, University of Warsaw (PhD 1991, habilitation 2004). Prior to assuming the position of Vice-Rector for Student Affairs and Quality of Teaching, she was Vice-Head of the Institute of History (2005-2012), Member of the University Senate's Commission for Students, Doctoral Students and Quality of Teaching (2008-2016) and a member of Rector's special group for monitoring the teaching & training programme for prospective teachers (2014-2016). Between 2015 and 2016, she was the first Director of the School of Education, a joint undertaking of the Polish-American Freedom Foundation of the University of Warsaw.
In addition to these activities, Prof. Choińska-Mika is a researcher in Early Modern European history, parliamentary history and political culture. She also teaches a wide range of courses. Her recent academic publications focus on early modern republicanism, parliament and parliamentary institutions, early modern social communication, as well as the relationship between localities and the centres of power.
Apart from being a member of scientific committees of several journals, Prof. Choińska-Mika is also a Senior Advisor to the Ministry of Education and the Central Examination Board (CKE) and a Member of the International Commission for the History of Parliaments and Representative Institutions of the Polish Historical Society. For her public engagement and achievements in the field of education, she was awarded the Order of Polonia Restituta (2016) and the Medal of Commission of National Education (2011).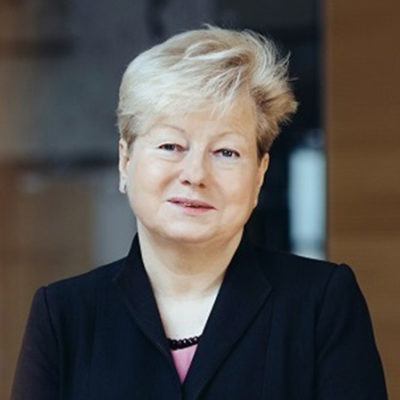 Former Vice-Rector for Student Affairs and Quality of Teaching