UNICA – SGroup Webinar: Global alumni relations and models of alumni services & engagement as a strategic task of HEIs | 14 September
UNICA and SGroup – universities in Europe jointly organised an event focused on Alumni Relations. The webinar titled "Global alumni relations and models of alumni services and engagement as a strategic task of Higher Education Institutions" took place on September 14 at 15:00 – 17:00 (CEST).
Alumni Relations have become an integral part of Higher Educations Institutions. Building a network of contacts with former students has proved to be a successful strategy to support universities broadening career opportunities for students, streghten the sense of belonging to an academic community, raise the profile of universities, and increase fundraising opportunities. This was a unique opportunity to learn from Higher Education experts working in building and maintaining strong institutional relationships with graduates, while sharing best practices with peers from institutions all over Europe.
The programme included a panel of experts from institutions of both networks:
Athina Frangou-Selipa (University of Cyprus)
Bárbara Costa (University of Porto)
Carole Picavet (Ghent University)
Thorsten Parchent (University of Bayreuth)
Sonia Mullineux (The University of Edinburgh)
Zala Simcic (University of Ljubljana)
The event also included a discussion moderated by Dr Arnim Heinemann, President of SGroup, and Professor Luciano Saso, President of UNICA.
Missed the event? Watch now the recordings!
In the meantime, check the speakers' presentations below.
Documents:
Presentations:
---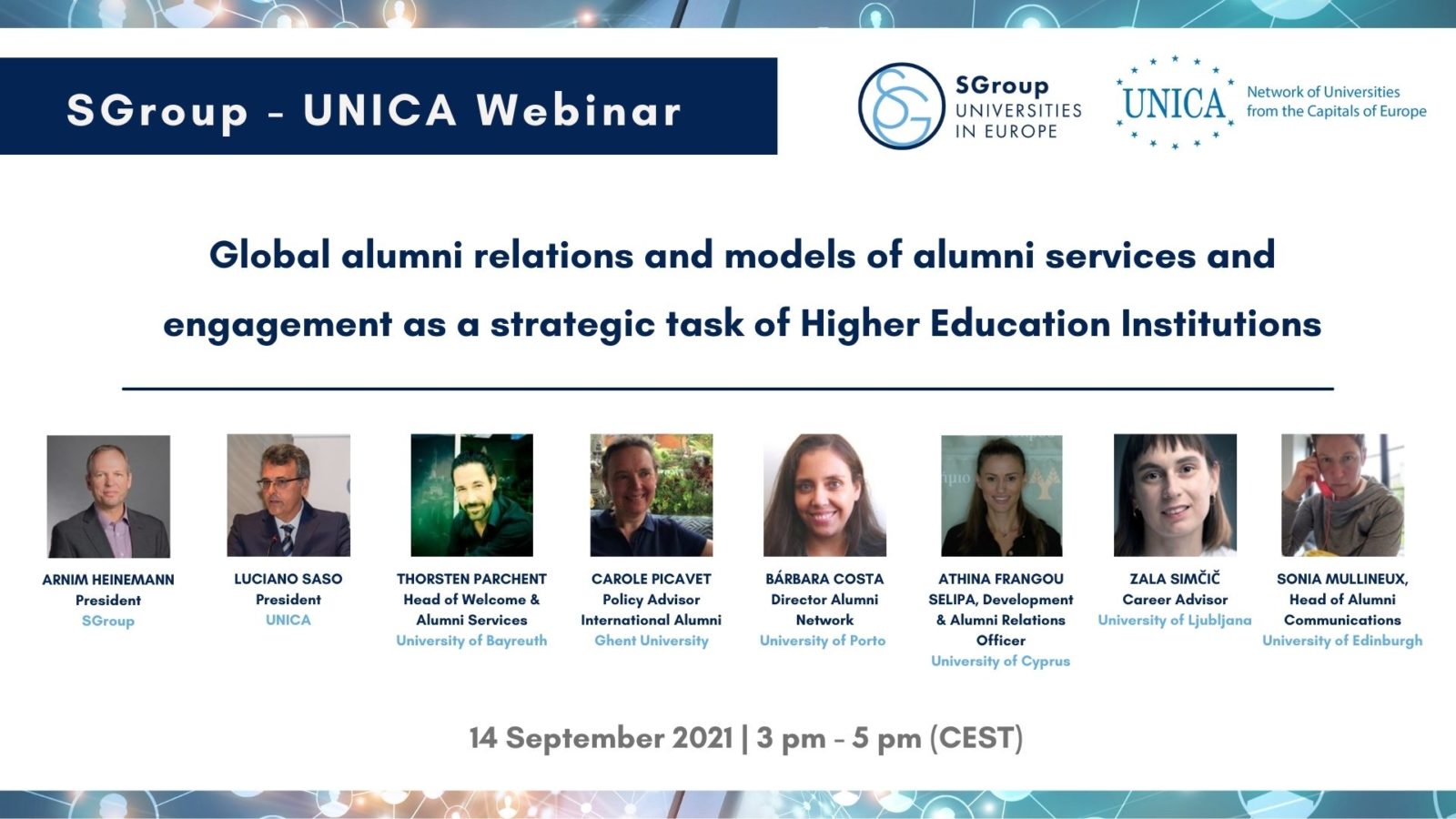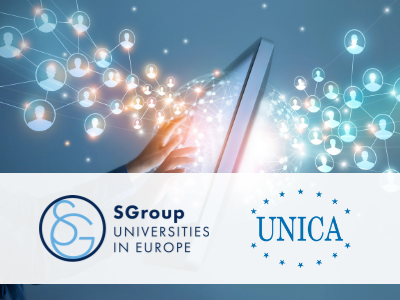 14 Sep 2021
Online, Zoom Platform
SGroup and UNICA
Schedule
3.00 – 5.00 pm (CEST)
Contact
On behalf of UNICA:
alexandra.duarte@unica-network.eu
or
laura.colo@unica-network.eu
On behalf of SGroup:
joana.freitas@sgroup-unis.eu