European Parliament approves new and more inclusive Erasmus+ programme
19 May 2021 | From UNICA - Funding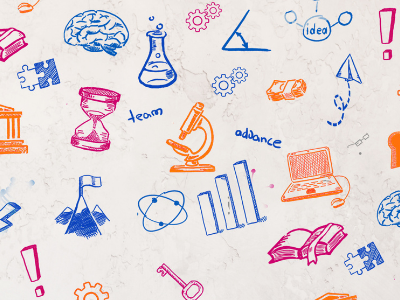 On 19 May, MEPs adopted the 2021-2027 edition of ERASMUS+, the EU's flagship programme for education, training, youth and sports. The "new and more inclusive" programme will have almost double the funding (over 28 billion EUR from different sources) when compared to the previous seven years (14.7 billion EUR).
The press release states that MEPs managed to secure an additional 1.7 billion EUR during the final stages of negotiations with the Council, during which it was highly stressed "the importance of Erasmus+, evaluated by citizens as the most successful EU programme, for Europe's future generations".
The new Erasmus+ has four important features:
More inclusion: it will offer more tools and resources to support inclusion, such as people living with a disability, people living in poverty, in a remote location, and people with a migration background. Applications cannot be rejected for having higher costs if those are linked to measures that guarantee inclusion.
Mobility for adult learners: the new programme will expand to support time spent in a different EU country for up to six months for students in adult education.
Simplified access to a 'greener' Erasmus+: user-friendly IT systems and less paperwork. It will also offer a special "small-scale partnerships" funding scheme for smaller organisations, such as youth associations and sports clubs.
Innovative models of education: with DiscoverEU, European Universities, and Centres of Vocational Excellence initiatives, the new programme seeks to foster local, internationally connected skills ecosystems and promote even further the European identity.
---
UNICA welcomes these news, which are also the result of the articulation of the views of member universities of the network to European institutions through different initiatives that have been put in place since a long time, such as the projects Academic Refuge, RUMI, and ExchangeAbility – Fostering Mobility of Students with Diabilities, all focused on inclusive mobility, or European Campus, that fostered and facilitated student mobility in the EHEA already in 2008. More recently, UNICA has also advocated for change through publications such as the "#EUInvestInKnowledge – A joint statement of 15 European associations of universities" that called on call on European leaders to step up investment in research, innovation and education.
Moving forward, UNICA will keep providing its members with key information on European initiatives and programmes and supporting in developing co-operative projects.