UNICA IRO meeting, Brussels | 4-6 May 2022
UNICA IRO was back for its first physical meeting since the beginning of the pandemic! After many online meetings in the past two years, approx. 35 UNICA International Relations Officers had the chance to meet face-to-face in the UNICA IRO Meeting in in Brussels, 4 – 6 May 2022.
Higher education in Europe has undergone remarkable transformations in the last years. From a new Erasmus+ programme that offers more mobility and cooperation opportunities than ever, to the shared global challenges such as the pandemic and the climate crisis, international relations officers from UNICA member universities are entering an era with new priorities, practices, and opportunities.
The UNICA IRO meeting in Brussels was an opportunity for UNICA IROs to discuss common challenges associated to transformations in European Higher Education, and share good practices and solutions to overcome them.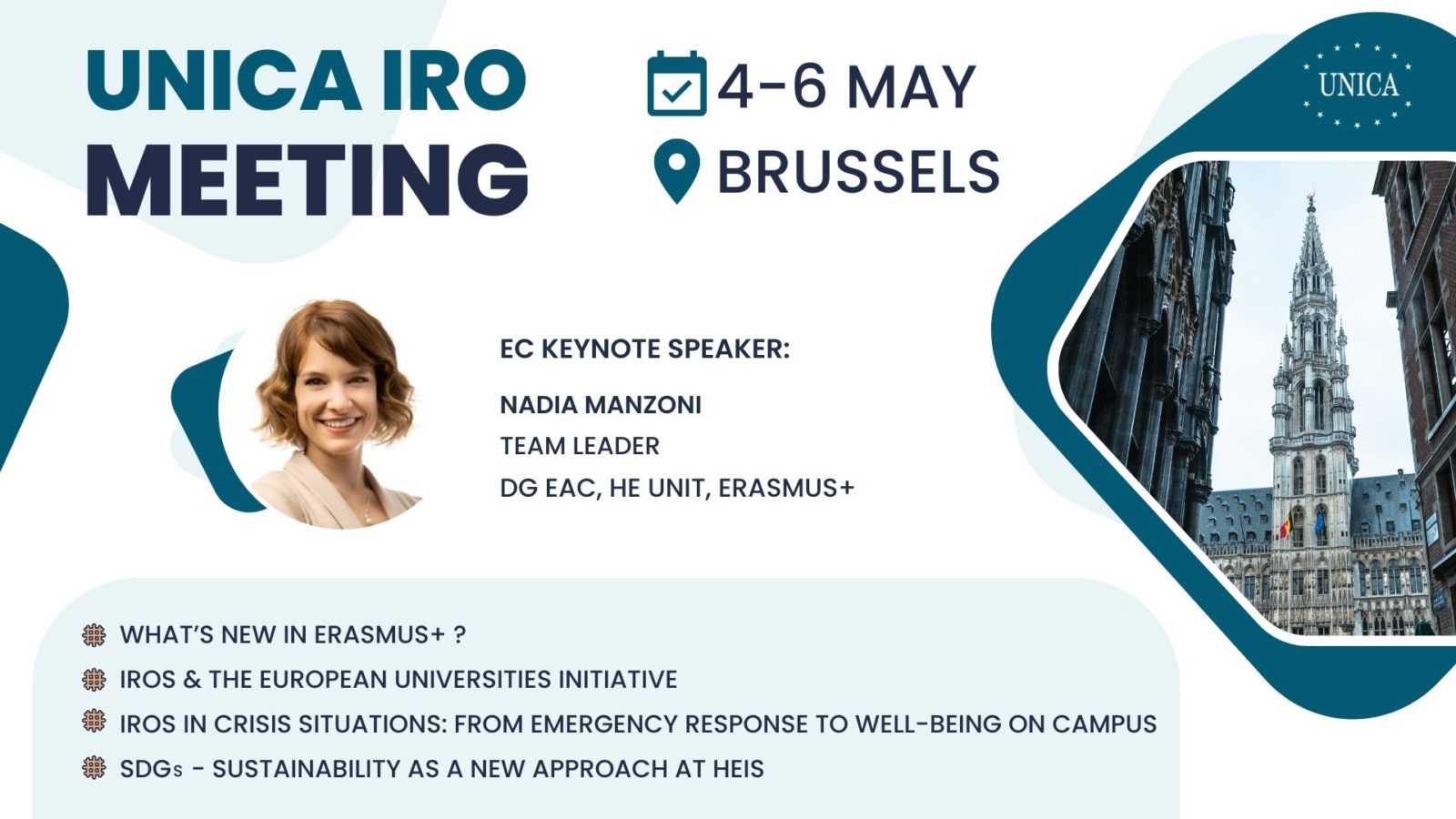 PRESENTATIONS
Session 1 – What's new in Erasmus+:
Session 2 – IROs and the European Universities initiative:
Session 3 – IROs in crisis situations: from emergency response to well-being on campus
Talk by Geert Schelkens, Psychologist/psychotherapist, BRUCC – Brussels University Consultation Center and Psygroup International Joint Practice Brussels
Session 4 – Sustainability as a new approach at HEIs
PHOTO GALLERY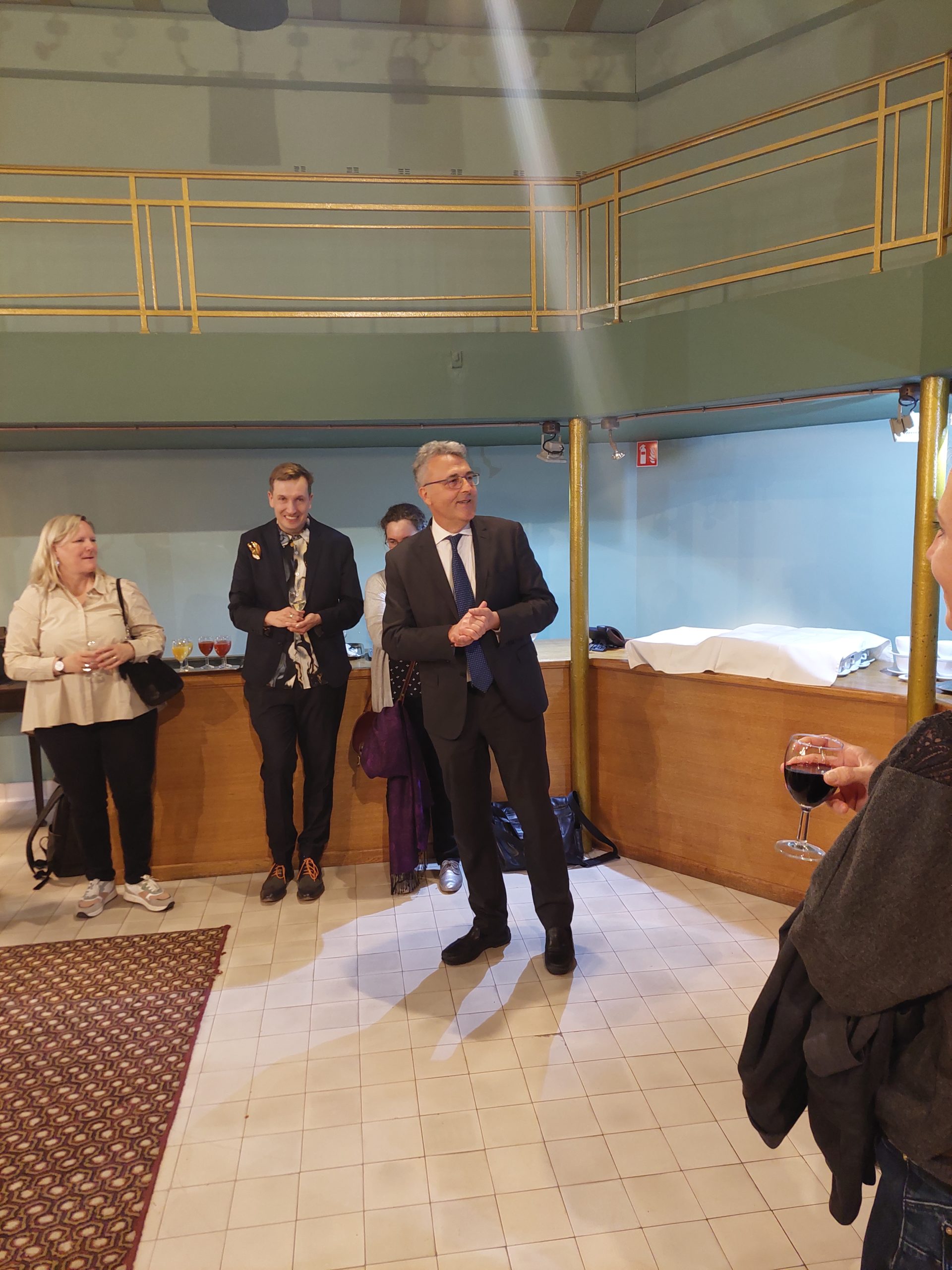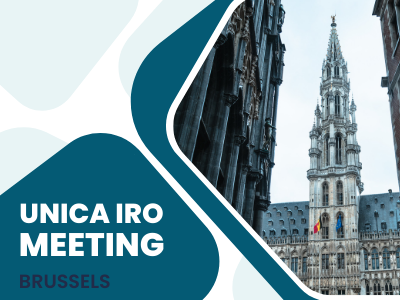 Contact
Laura Brossico (laura.brossico@unica-network.eu) or Alexandra Duarte (alexandra.duarte@unica-network.eu)