What's in for Higher Education this year? 5 things in 2022 to watch & get involved in
26 January 2022 | From UNICA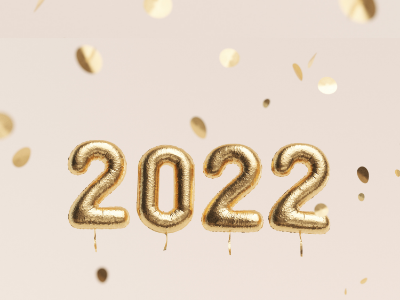 Story highlights

– Key topics in 2022: youth, citizenship, sustainability, rethinking education, and (post) COVID era;
– Education is a priority for the UN in 2022;
– UNICA organises activities associated to all topics.
It's only January but 2022 already promises to be great for Higher Education! With the vision of contributing to build the European Education Area by 2025, UNICA is focusing on the journey to get there.
Here are five things happening this year to keep an eye on:
1- European Year of Youth (ongoing)
2- Conclusions of the Conference on the Future of Europe (spring 2022)
3- Stockholm+50 (June 2022)
4- Transforming Education Summit (September 2022)
Education is taking centre stage at the UN this year which will peak in the "Transforming Education Summit", scheduled for September 2022. The initiative, which is part of the efforts towards achieving SDG 4, Quality Education, aims at rethinking education systems that equip learners with skills and knowledge to excel in a rapidly changing world. According to UN Secretary General, António Guterres, "In the face of profound social, political, economic, environmental and technological change, there is a growing consensus that today's education systems are no longer fit for purpose".
As a launching pad for the Summit, UNESCO published last November the report "Reimagining Our Future Together: a new social contract for education", which is the result of two years of consultations and encourages forging a new social contract for education as a means of building a peaceful, just, and sustainable future for all.
The suggested shift is in line with many of the innovative pedagogical approaches that European universities are experimenting with and that are frequently subject of debate at UNICA events. The Summit could be a great opportunity to raise attention to the urgency of implementing  these practices on a global scale and at other levels of education.
See related UNICA activities:

Upcoming:
– McGraw Hill, CIVIS & UNICA Virtual Symposium on "Innovative Medical Education in the Digital Era" | 8 February

Recent:
– UNICA EduLAB & CIVIS webinar: New European curricula for the new European Degrees. From bulk learning to modularisation
– UNICA Webinar "The Challenges of Modernisation of Higher Education: From Comenius to the Digital Era"
5- (Re)building Europe after the pandemic
As we are entering the third year of the pandemic, the world is witnessing some positive changes with the widespread use of the vaccine and a decrease in mortality rates. Although mitigation measures will likely be around for a while, some countries have already expressed opening the debate about the possibility of evaluating the evolution of COVID to an endemic illness, instead of a pandemic. Either way, institutions have been adapting their work to the context of a "new normal", accelerating digitalisation processes and new approaches to the workplace.
As hubs of knowledge and innovation, universities can be key players not only in supporting decision-makers, but also promoting the debate with other spheres of society. Also, the disruption posed by the pandemic also brought a revolution to certain practices, which universities will likely continue exploring in the coming year. From novel teaching methods and approaches to a reinforced focus on transdisciplinarity and interdisciplinarity, universities are testbeds for new systems of knowledge development.
See related UNICA activities:

Recent:
– Online UNICA EduLAB Workshop: Innovative pedagogies and virtual mobility in the (post) COVID-19 era
– Webinar "Innovating HE Pedagogy in Turbulent Times" (University of Bucharest, UNICA, CIVIS)
– "Effectively Fund inter- and Transdisciplinary Research" – UNICA – CESAER network joint workshop